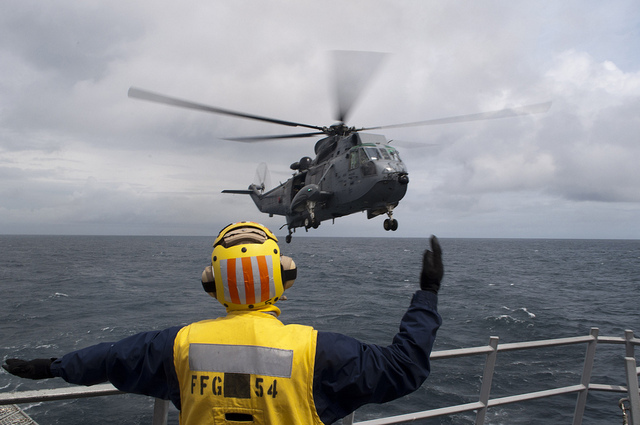 A Sikorsky flight that belongs to the US Pacific Fleet
Connecticut-based aircraft manufacturer Sikorsky has announced that it would lay off 160 full-time employees and 560 contractors at its facility in Coatesville, Pennsylvania.

The layoff is a direct result of low oil prices that have cut the usually buoyant demand for helicopters from oil and gas exploration companies, according to the company. The plant in the suburbs has been the headquarters for the aircraft's commercial division and about 80 percent of the produced aircrafts from the facility go to companies in the oil and gas industry.

"Sustained decreases in oil prices continue to drive significant declines in capital investments by oil companies in offshore oil exploration projects impacting Sikorsky and resulting in reduced production levels," Sikorsky spokesman Paul Jackson said in a statement.

Though the layoff has been announced now, the company plans to complete it over the next 12 months. For the contractors working in the facility there will not be any renewals. It is estimated to affect 1,400 employees totally with some being let go from the Connecticut facility as well. The Connecticut facility has been making military aircrafts and has faced less demand over the years.

The last estimate of workforce in the Coatesville plant was about 1,060, excluding the contractors. The company is also looking to streamline the productions at smaller plants throughout the US to the larger plants in Connecticut and Poland. One of the affected plant is the one at Bridgeport.

Meanwhile, Sikorsky's parent, United Technologies, had previously announced that it plans to spin off or sell Sikorsky to concentrate on other divisions. Though it does not have any correlation to the layoffs, the current scenario surely indicates the weak demand and production at some of the key aviation players in the world.