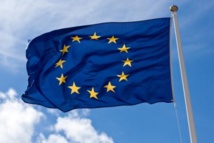 Håkan Dahlström
Imposing southern European members of the EU to Euro was a mistake, what, in particular, has resulted in the current crisis in Greece, says the economist, member of the Royal Academy of Belgium Bruno Colmant.

- One of the reasons of that Greece is experiencing difficulties is that the south of Europe got not only too strong currency, which was a little too much even for us in northern Europe, but also the austerity program, which make no sense, do not correspond to any economic logic, since it made to suffer the genetically weak economies. This, of course, strengthens the recession and puts them in a deflationary situation, - he said in a live on RTBF.

According to Colemant, he sees the main problem primarily in the "structuring of European fiscal policy."

Greece is in talks with the EU and the IMF on the settlement of the debt by more than 240 billion euros, which was formed after the rescue of the Greek budget from default in 2010 and 2012.

Lenders' forecasts that austerity measures will enable Greece to pay debts, did not came true. The left party SYRIZA that came to power in January insisted on new talks with creditors. However, the Greek authorities negotiations with international lenders drew out. Meanwhile, Greece has once again threatened to default on foreign debt and, in theory, a way out of the eurozone.

Prime Minister Alexis Tsipras expects to achieve a result on Wednesday, reports Reuters.

- Today (June 9) in the evening, we will align the positions with the creditors as much as possible, do everything to reduce the existing distance to political leaders on Wednesday could make the crucial step , - said the agency's source close to the negotiations.

On Wednesday, June 10, Tsipras will meet with German Chancellor Angela Merkel and French President Francois Hollande. Politicians are going to discuss the proposals of Athens and international lenders, as well as progress on the path of Greece economic reforms.

Recall a Greece, negotiating with creditors, is intended to settle the issue of the debt burden of 240 billion. This debt was formed after the credit to the economy of Greece in 2010 and 2012 to save the country from default. International lenders have prepared their proposals on settlement of the debt, but Athens does not want to cut pensions and raise taxes as required by the plan.