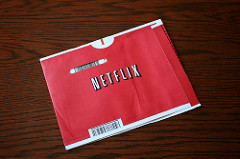 Internet video subscription service Netflix has announced that the company will push for the acquisition of Time Warner Cable by Charter Communications Inc, if the latter provides free access to its customer details.

Netflix is planning to provide full-fledged support to the $55 billion ac quisition plan according to the filing by the company to the Federal Communications Commission. Since the company is one of the slew of customers of Charter as well as Time Warner, the FCC considers the welcome nod from Netflix as a reassuring move.

Meanwhile, Charter itself has made it public that the company will not make any additional on charge any website that aims to broadcast content until 31 December, 2018. This plan will benefit video subscription services such as Netflix as well as Google's YouTube that have been threatened by broadband providers with a charge for giving faster access. Netflix in itself has become a major player in the video through Internet services, with about 37 per cent of evening download volume in the US.

While Netflix is supporting Charter, the company earlier contested the bid by broadband provider Comcast Corp.

According to the FCC filing by Netflix, Charter's new peering policy, which avoids additional charges, is the reason for the support. "This new policy and the commitment to apply it across the 'New Charter' footprint is a substantial public-interest benefit and will support scaling the Internet to meet consumers' growing demand for online services and help foster continued innovation across the Internet ecosystem," Netflix vice president of global public policy Christopher Libertelli noted in the filing.

The FCC earlier this year voted for net neutrality in a bid to curb broadband operators from giving fast access or slowing down traffic to certain websites. The agency is yet to provide regulatory approval to the bid of Charter.