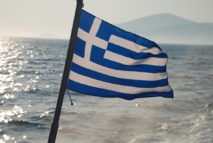 pixabay.com
Athens decided to take the measure to ensure the timely payment of pensions and social benefits, as the transfer of funds from international lenders are extremely slow, The Telegraph writes on Friday, April 3. The Greek authorities intend to implement their initiative, if agreement on financial support from its European partners will not be achieved. In this case, Greece would return to the national currency withdrawn from circulation in 2011, - the Greek drachma.
According to The Telegraph, Athens will miss the April 9 payment for the debt to the International Monetary Fund (IMF). The Cabinet of Ministers led by Alexis Tsipras prefer to send budget, remaining in the treasury, to pay salaries and pensions. According to the publication source in the government, the obligations to their own people are more important than the default on the debt to the IMF.
In overcoming the crisis and the search for a compromise agreement with the European creditors Greece counting on help from the "real ally" in the person of German Chancellor Angela Merkel. At the same time, the Greek authorities fear that important financial decisions will be made behind Athens.
Earlier, the Minister of Internal Affairs of Greece, Nikos Voutsis threatened to delay the payment to repay the loan debt to the International Monetary Fund (IMF) in April. "If we do not get new transfer from creditors until April 9, first we will pay salaries and pensions here in Greece and therefore will ask our partners abroad to understand the fact that we cannot punctually transfer 450 million euros to the IMF, - said Voutsis to Der Spiegel magazine on Wednesday, April 1.
- Money will be enough only until mid-April, - the head of the Greek Ministry of Interior warned. He stressed that the postponement of payment to the IMF should take place "in agreement with the creditors in order to avoid non-payment." Der Spiegel said that if Greece does not transfer the sum before April 9, then it would violate the conditions of the IMF. The government in Athens hopes to convince creditors to give Greece a new aid package.
The first tranche of aid package, totaling EUR 7 billion, however, may come to Greece until early May and on the condition that the creditors approve program reforms, proposed by Athens and these reforms will be launched, said Nikos Voutsis. Therefore, Athens, according to him, are trying to get money from other sources.
- We want to get back to those 1.2 billion euros from the European stabilization fund EFSF, which we mistakenly returned. We also want to receive € 1.9 billion from the Bank Rescue Fund that has not been transferred us for many months, - said the Greek Minister.
source:
the telegraph
.co.uk