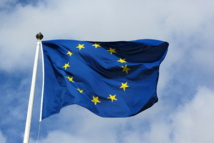 MPD01605
On Tuesday, Kuwait hosted a conference of donor countries, to discuss the humanitarian assistance to Syrian refugees in 2015.
In 2014, the European Union at a conference in Kuwait has allocated 550 million euros to overcome the effects of the Syrian conflict. And, since the crisis has started, the Union and its Member States have already provided humanitarian assistance to victims in the amount of 3.35 billion euros.
- The international community's assistance that I see in Kuwait is encouraging, but we still have much to do. I urge donors to step up their efforts. The Syrian people counting on us - the press service quoted the European Commissioner for Humanitarian Aid and Crisis Management Christos Stylianides.
Earlier today, speaking at the conference, the Emir of Kuwait, Sheikh Sabah Al-Ahmad Al-Jaber Al-Sabah announced that his country is going to offer $500 million to help Syrian refugees.
As the representative of the UN Office for the Coordination of Humanitarian Affairs Jens Laerke said,
- To meet the needs of Syria and the region, where refugees are located, we need to get about $ 8.5 billion
During the meeting, the US Ambassador to the UN Samantha Bauer said that Washington is ready to provide 507 million dollars for humanitarian needs. Kuwait, in turn, will provide $ 500 million.
Meanwhile, Prime Minister Abdullah Al-Nusur noted that Amman need $ 3 billion to support Syrian refugees.
Lebanese Prime Minister also made a request for financial assistance in the amount of one billion dollars to help the Syrians in Lebanon.
The civil conflict in Syria began in mid-March 2011 with massive anti-government protests.
The situation worsened after the events of August 21, 2013, when, according to US intelligence, government forces killed more than 1.4 thousand people using chemical weapons.
Government forces confront militias belonging to different armed groups.
The most active militants grouping is 'Islamic state', declared the creation of 'Islamic caliphate' on the territories under their control of Iraq and Syria in June, 2014.
According to the UN, war, lack of food, medicines and drinking water have already killed about 200,000 people; about 3 million fled to neighboring countries, including about 1.5 million that have gone in neighboring Lebanon, where its own population has around four million people.
source:
dailymail
.co.uk