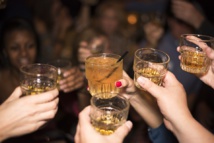 pixabay.com

The Court in Luxembourg came to the conclusion that such a policy would end up with limits for the market. They can be avoided by setting other tax measures that would help to increase the cost of alcohol.

The decision of the Court will be sent to the Court of Session in Scotland (the highest court for civil cases), which will make the final decision. As noted in the EU judgment, the Scottish court must decide what measures can be most effective for the health of the nation.

Question of establishing a minimum price for alcohol has been churning in the government of Scotland since 2012. In such a manner, the authorities are struggling with negative consequences of alcohol consumption, including mortality.

Scotch Whisky Association, SWA, is protesting against this initiative. As pointed out by BBC News, if the government sets minimum price, a 0.5 liters bottle of wine will cost at least £ 4.69; a 0.7 bottle of whiskey - not cheaper than £ 14.

Latest large-scale study of the WHO found that Europeans drink and smoke more than others do. The World Health Organization report says: "People in Europe drink alcohol and smoke more than in any other regions in the world. They are world champions by this indicator." Level of consumption of pure alcohol in Europe is 10.9 liters per person per year. Average is 6.2 liters. Experts predict reduction in life expectancy of Europeans if this trend is preserved.

Previous WHO report on the health of Europeans was quite controversial. It showed that in general, Europeans are endowed with good health. However, differences of East and West there were striking.

Main risk factors for the health of Europeans have not changed – those are smoking and drinking. WHO estimates that alcohol causes 6.5% of all deaths in the region. Leader in alcohol consumption is Moldova, where people older than 15 years drink average 21 liters of pure alcohol annually.