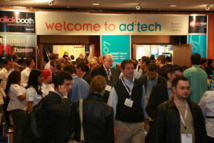 Thestrategist.com – 16 April 2015 – The marketing coordinator of Decisive, Donté Ledbetter, writes about the consolidating trend of the Ad-tech Industry. He questions and informs the reason behind the "happening" trend. Ledbetter's specialization is in mobile advertising, brand-strategy and digital marketing.

At the outset, Ledbetter enumerates several "major acquisitions" of Ad-tech Industry that took place over the last two years. The enlisted details are:
"August 2013: Millennial Media acquires Jumptap for $225 million (mostly stock).
September 2013: Twitter acquires MoPub for $350 million.
January 2014: Facebook acquires LiveRail for $500 million.
May 2014: Google acquires Adometry for an undisclosed amount.
July 2014: Yahoo acquires Flurry for between $200 and $300 million.
August 2014: Rocket Fuel acquires [x+1] for $230 million.
September 2014: Millennial Media acquires Nexage for $108 million.
November 2014: Yahoo acquires BrightRoll for $640 million.
March 2015: Rubicon Project acquires Chango for $122 million.
March 2015: Flipkart acquires AdIQuity for an undisclosed amount.
March 2015: Cheetah Mobile acquires MobPartner for $58 million.
March 2015: AppNexus acquires Yieldex for $100 million.
March 2015: Rumors of Google acquiring InMobi"

Glancing at the above listed Ad industry traits, even though it is not an extensive enumeration, the consolidating trend of the said industry appears clearly before the eyes. According to Ledbetter, the changing trend of ad industry is a predicted "move" as more and more major players of this industry are realising the latent prospects "in online, programmatic, and mobile advertising".

Moreover, the small companies in the ad-tech industry are the ones "developing the technologies" which are going to bring in a considerable amount of change in the future market; although the exact picture of the futuristic advertising market is yet to crystallise.

Nevertheless, Ledbetter seems to have an answer to illustrate the goal towards which the consolidating trend of ad industry is moving. He points out that "the ad tech industry is extremely crowded". The pressure of competition cannot be sustained by the market; moreover it only adds to more confusion to the marketers who have an assigned budget to offer. The saturated condition of the ad-tech industry is a result of the growing demand among the mobile companies.

In fact, e-Marketers inform that by 2016 the mobile companies would have spent $ 100 Billion for advertisements; as a result it will top the "digital ad market" within a course of a year. Ledbetter writes:
"Brands and smaller advertisers are becoming more comfortable with programmatic and mobile. Social data is extremely appealing, retargeting technologies have proven to be effective, ad formats and industry metrics are improving, and the scale of programmatic is unprecedented."

The increased demand of advertisements and the improved technologies are leaving the ad makers with a wide spectrum of options which are not being utilised optimally. Moreover, the ruling market figures of ad-tech industry like Twitters, Googles, Yahoos and Fafebook, are occupying the largest share of market to the extent that they control the information harvested from their users' search behaviours and sell it to the advertising company and in return provide the latter with an ad platform.

As mentioned earlier, the smaller ad-tech companies who have developed new technologies are being bought over by the bigger ones, so that the latter doesn't have to reinvent the wheel. The consolidation trend will standardize the ad market and provide better quality while the reduced competition will hike up the price causing trouble to the investors. Nevertheless, Ledbetter thinks:
"Either way, ad tech consolidation is a sign of a maturing ad tech industry."