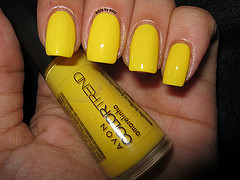 A bid for struggling cosmetics company Avon Products has proved to be a phony one but speculative markets has led to the company getting a momentary high in the market.

The shares for the company went up by 20 % to $8 after a company called as PTG Capital issued a securities filling that it lodged a bid for $18.75 per share even as Avon denied the existence of such a bid. There were no reports to validate PTG Capital as a legitimate company either. The document included errors, such as referring to the purported bidder as "TPG" twice, and named a law firm that doesn't exist.

The Securities and Exchange Commission is reviewing the filing and Avon is considering the bid as hoax with the firm not registered with the Securities and Exchange Commission. "In response to an SEC filing made by an entity purporting to be named 'PTG Capital Partners,' Avon reports that it has not received any offer or other communication from such an entity and has not been able to confirm that such an entity exists," the New York-based company said in an e-mailed statement.

With the reports running in about the hoax, Avon has lost its footing in the stock market with the company shares up 6.2% on the day at $7.09. Speculations of Avon exploring a sale option was running deep in the market for a while after a turnaround effort bogged down. Avon, the fifth-largest beauty company and second largest direct selling enterprise in the world, with 6.4 million representatives.