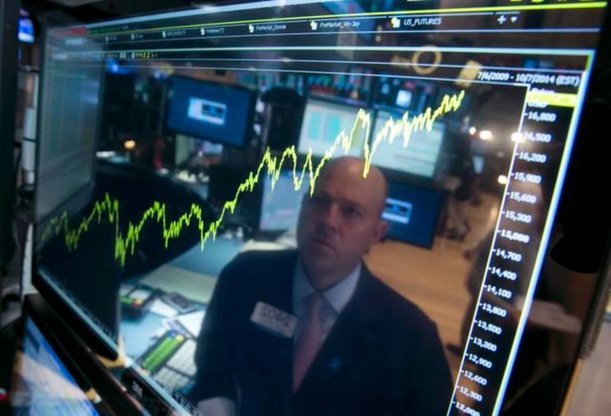 Judging by the balance sheets of European companies as a whole, it appears that the fall in crude oil prices along with the monetary stimulus package seems to have done the trick, and this is reflected in the rise of the Euro Stoxx 600 index. There have been instances of some corporate earnings shooting up by almost 30% from their mid-October low. This growing optimism acts like a beacon of hope for Pan European economies which are yet to shed the effects of the global financial and economic meltdown.
Robert Park, Director for equity Strategy in HSBC's London branch, is confident that the bull-run that is pushing up the index is likely to continue, for the European markets are not overvalued. In fact the fundamentals of the companies are so strong that even if their earnings do not match expectations, the bull market is likely to continue. Which only goes to say, the companies are highly undervalued and the bull-run that is taking place is a form of a much needed correction.
References:
http://www.cnbc.com/id/102487968
http://www.cnbc.com/id/102487249
According to Parkes, projected estimates of earnings for companies located in continental Europe is set to grow by as much as 25% which is double of that of the consensus expectations. He goes to quip, that consensus estimates for net profits for continental European companies were at just 10-15% which earning were either flat or in the red zone.
Investment and equity strategists are smiling all the way to the bank. They say that there are three strong reasons why the economy is chugging along so smoothly which in turn is helping the profitability of companies in Continental Europe.
European Central Bank's sizeable stimulus package went a long way to put the economies back on track.
The low value of the Euro has given a competitive edge to exports. In the last six months alone the Euro has fallen by almost 16% against the dollar.
Crude prices have fallen through the roof and has done wonders for most economies, especially in these hard times. They have fallen by as much as 40% to just $60 a barrel.
The combined effect of these three factors have put more money in their pockets, they have enabled and allowed consumers as well as corporates to spend. And as per
this
report, crude futures is set to go even lower – at about $40 a barrel.
The optimism of growth is not limited to just HSBC, Ewen Cameron Watt of BlackRock Investment Institute, shares that same optimism. Being the chief investment strategist, he is shares the same opinion that corporate earnings for companies located in continental Europe is likely to grow by 20-30%, if they continue to run themselves properly.
Data from company returns show that this fourth quarter is by far the best earning since 2011. This data is based on 80% of the companies listed in Stoxx Europe 600. This is very significant for it shows a 22% gain in quarterly profit. The remaining 20% have yet to file their fourth quarter returns.
If you want in on this bull-run, Jean Medecin, a portfolio advisor in Carmignac Gestion, says that it is better to diversify and spread your investment instead of picking one particular sector.