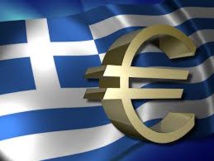 Although Greeks have voted for an emphatic 'No' in its recent referendum, Alexis Tsipras, Greek's embattled Prime Minister, who has to run the country, pleaded to members of the European Parliament for a fair deal that will keep his country in the Eurozone. On their part, leaders from the EU have given him 5 days to come with suggestions for financial reform.
All banks in Greece have shut their doors, cash withdrawals through ATMS have been rationed. Greece has never ever been this close to bankruptcy. With its economy in a freefall, unless the country can take a quick step and streamline its handling of the economy through financial reforms, it will most likely exit the European Union.
The leftist Premier though appeared cool and relaxed amidst scattered boos and cheers when he made an appearance in the European Parliament. He feels that Greece has no other choice but to demand a way out "this impasse"
"We are determined not to have a clash with Europe but to tackle head on the establishment in our own country and to change the mindset which will take us and the euro zone down," he said, to which leftist parties promptly applauded.
He also promised to provide an effective and a detailed reform proposal within 2 days while criticizing and venting anger at his European partners who he said were "terrorize" the Greeks into "never-ending austerity".
Donald Tusk, the President of the European Council, reminded the leftist Premier, who was before him, that the final deadline for convincing reform plans and their prompt implementation was this week.
"Our inability to find an agreement may lead to the bankruptcy of Greece and the insolvency of its banking system," Tusk said plainly. "And for sure it will be most painful for the Greek people. I have no doubt that this will affect Europe, also in the geopolitical sense. If someone has any illusion that it will not, they are naive," he said.
In wednesday's second emergency meeting a scheduled timetable was drawn up and it was decided that Greece will formally submit a proposal for a medium term loan to the European Stability Mechanism bailout fund and thereby kickstart the reform program, the exact mechanism of which is scheduled to be detailed on Thursday, 09-07-2015.
If the proposals set by Greece are doable and agreeable to the IMF, European Central Bank and the European Commission, then finance ministers from the Eurozone would schedule a meeting on Saturday to recommend opening of negotiations with Greece. If all went according to plan, the European Union's parliament would meet on Sunday to formally approve an aid plan.
Eurozone sources however confirmed that before this is done, as a first step, Greece should first usher in basic reforms through its own parliament. Unless it does so, no offer of aid will be on the table. However, if Greece is serious on its part and agrees to this first step, Angela Merkel, the German Chancellor will also request her parliament in Berlin to authorize opening of negotiations to keep Greek's financial sector afloat.
References:
http://www.reuters.com/article/2015/07/08/us-eurozone-greece-idUSKBN0P40EO20150708