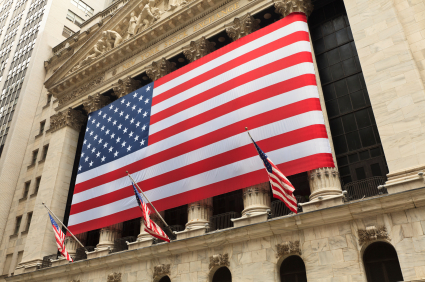 US economy is certainly the largest economy across the globe. As the energy is closely linked to not only the economic growth but also plays a crucial role in steering the major economic indicators. Hence the contribution of energy towards economy cannot be overlooked. The year 2015 is believed to be the historical year, when the US economy should declare an exceptional growth over the past decade. However, the actual economic data so far indicates that the economy is lagging much behind the expectations.

The companies are struggling hard as the climbing US Dollar is weighing heavy over the company's profits. The robust dollar is forcing the US companies to rethink over their capital spending plans. Meanwhile, the household consumer expenditures reached its four year highs in the last quarter of 2014. While, the US retail revenue witnessed a surprising slide in February 2015, as harsh weather conditions obstructed consumers from buying cars, apparels thereby softening the growth outlook for first quarter of 2015. This is a clear indication towards slower economic growth, as consumer expenditures accounts for more than 60% of the economic activities across the nation. The present economic conditions has aroused a doubt about Federal Reserve's achieving its target of 2% inflation and this can lead to be an obstacle in the economic recovery. However, the economy is clouded by the risk of entering a deflationary cycle.
Stock swings is the reflection of mixed reaction over the US economy due to concerns led by rising US dollars and doubt about the timing for rise in interest rates by Federal Reserve. Moreover, the surging US dollar results in an increasing burden over the exports thereby dampening growth.

A remarkable exception to the economy was the addition of 295,000 jobs in February signals a healthy labor market wherein the unemployment rates dropped to the lowest since 2008. With persistent rise in employment, the household income experienced a substantial increase which in led steered the spending power. There is simply no reason behind sudden decline in consumer spending. A robust economy is stimulating the expectation for increase in interest rates by Federal Reserve since 2006.

The economy is witnessing a surprising decline in industrial production for third consecutive month in February 2015. The capacity utilization also dropped from 79.1% to 78.9% in February. Mining production including drilling activities slide 2.5% in February, recording the largest decline in four years. Moreover, there are clear indications that the housing sector is battling. With beginning of spring season, the markets are expected to rebound.

With persistent upsurge in US dollars and low inflation, the price of gold faced a decline of nearly 29% in past 2 years. Currently, the consumer behavior has completely altered. After learning lesson from the previous economic downturn, the consumers are saving more money. With substantial growth in the US labour market, we believe that income and ultimately the consumer spending will start climbing at a brisk pace.