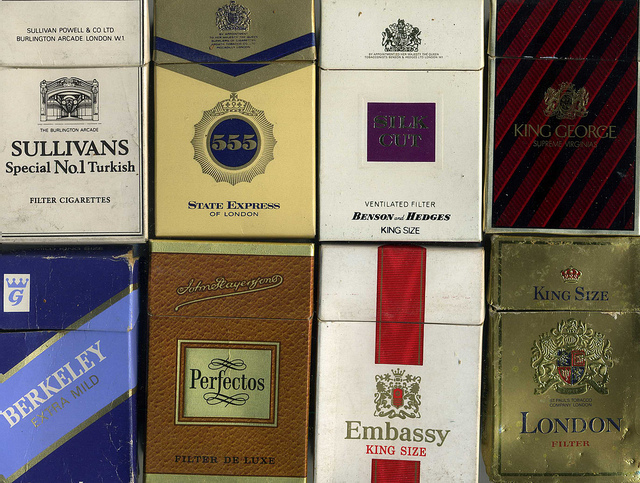 The MPs passed the law to ban specific branding and thus improve public health and cut down early smokers even while the tobacco industry noted that the move would cut into their profits.
A significant part of the passing of the law is the majority votes it garnered. At a margin of 367 votes to 113, the law will come into effect in 2016 starting with England and moving into Wales, Northern Ireland and Scotland.
In a statement, Public Health Minister Jane Ellison said: "We want all children in our country to grow up free from the burden of disease that tobacco brings." Still the bill could be debated by the upper house of parliament.
Meanwhile, the £19.4bn tobacco industry is mulling legal actions if needed to ensure branding does not get standardized.
Imperial Tobacco Group
noted that if the law comes into force the firm would be "left with no choice but to defend our legal rights in court".
British
American Tobacco
, the world's second-largest cigarette maker, is also looking at the legal route. The cigarette makers fear that the plain packs will infringe intellectual property rights covering brands and will boost counterfeiting and smuggling.
In 2014, Britain's tobacco market was estimated to be worth $29 billion, according to Euromonitor International. The government also collected 8.2 billion pounds ($14.24 billion) in cigarette duty. A pack of 20 cigarettes currently costs over 8 pounds. Interestingly, a YouGov opinion poll carried before the discussions in the parliament also revealed that 72% of the British public supported plain packaging, with only 15% objecting to it.
The health effects of tobacco has been a controversial topic for decades. The World Health Organization estimates about 6 million deaths a year globally happen due to tobacco use.
Reference:
http://www.digitallook.com/cgi-bin/dlmedia/news.cgi?username=&ac=&view=full&story=22560986