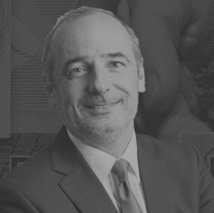 Thomas Savare knows what his own country has to offer. France is a stronghold of some of the
world's best engineering schools
, in which he can find the highly-skilled technical experts he needs to keep his business running ahead of the wind. His own school, the
Ecole Centrale in Paris
, is known for adding a thick coat of entrepreneurship to the engineers' training. Those two skills are central to his business. Banknotes are a dense
concentration of technology
within a few square inches of paper, over which central banks no longer have any control once the public has received the bills. So the technology had better be solid. In his own words, "
banknote printing is an industry governed by permanent challenge: that of staying several steps ahead of counterfeiters
". And once the technology is mastered, there is no point in waiting for central banks around the world to make the call. The small but fiery competition will snatch deals around the globe if he doesn't. So business audacity and diligence are key.
As printing techniques get ever finer,
counterfeiters
keep at par with "official" banknote producers. They are in direct, yet secret, competition with their legal counterparts to hire the best engineers, develop the finest techniques and acquire the best material.
The industry is closely intertwined with world geography. Symbols, colors, and paper will change according to cultures, climates and nations. A look at
Oberthur Fiduciaire's
business configuration gives a good hint at the geographic riddles Thomas Savare is regularly confronted to: despite earning almost all of its revenue abroad, Savare chooses to remain in the historic cradle of his company, the Western town of Rennes. Moving abroad, into his bigger markets would maybe bring him closer to his key accounts, but would sever him from what he sells, deep down: French
savoir-faire
. Due to the growth of his company, he has recently set up a
joint venture
plant in Sofia, aiming at the same quality standards as in Rennes where Oberthur Fiduciaire headquarters and main manufacturing facilities shall remain.
But banknotes go beyond concentrated aggregates of high-tech, they also have a complex and
rich social function
. Because they symbolize the wealth and value of a country, they also symbolize people's work and their attachment to their national economy. It is a token of their successful attempt of working together and building a national project. Therefore, the design of the bills is kept under very close scrutiny. The choice of the symbols, be they national heroes or symbolic monuments, is usually made, upon design suggestions from the printing company, by the receiving country. Once the choice is made, the designers will work every single detail of the graphic project.
Here again, Thomas Savare knows he has a good angle on the market. He knows his country's
worldwide reputation
for the quality of its artists. Indeed, throughout the years and centuries, Oberthur Fiduciaire has produced stamps, bills, calendars and all sort of other prints which have embedded themselves in the visual memories of his country. His industrial ancestor, Joseph Oberthur, the grandson of the founder was a renowned draftsman, specialized in animals. When speaking of him, Savare says "
he was an exceptional draftsman. One might think that aesthetics is jammed within family genes! Still today, we aim at cultivating this aesthetic sense, which we place at the service of the cultures of the entire world"
.
Banknote printing requires something beyond high-tech printing methods, and graphics expertise. Above all, it requires perfect command of cultures, nations, economies, and the peoples within them. Not only does a secure printing company need a global network of agents to find and secure deals, Savare knows there is no way he will present a catalog to his customers, in which they could pick and choose. Banknotes are so symbolic that he will need to start from scratch each time, in order to transpose the essence of a nation on a rectangular piece of technological paper.
The French reputation for graphic arts, both past and present, is a powerful wind to fill the sails of Oberthur Fiduciaire, and Thomas Savare knows it. The French reputation for high-tech engineering is just as strong. And the combination of the two reps is what Oberthur Fiduciaire has been making a good living on for several centuries.