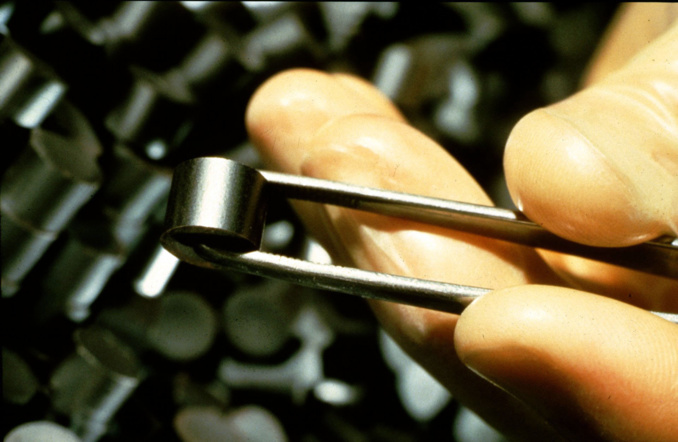 www.nrc.gov
Cost of a pound of uranium dropped to $ 25, the lowest level since April 2005, according to Ux Consulting. Since the beginning of the year, this kind of fuel got cheaper by 27%, and now costs less than $ 136 per pound. This makes current uranium extraction the worst of all ore materials, including copper, coal and iron ore.
The US is closing nuclear reactors due to an excess of cheap gas. France a few years ago announced plans to reduce dependence on nuclear power. China, conversely, is developing this direction, yet the country's uranium would ensure stable work during more than 10 years. Revival of the industry did not happen even in Japan, where development of nuclear power was next only to the United States and France. The Japanese government is planning to resume the work of more than 30 reactors by 2030, and analysts expected that ten of them will be put into operation by 2017. However, there is still no certainty that even two remaining reactors will continue to operate.
In 2010, Japan accounted for 12% of the uranium used in the global nuclear power industry; the US share was 28%, and France's - 15%. Market sentiment is still largely dependent on the situation in the country. "As long as the Japanese reactors are idle, it strengthens negative perception of the uranium market ", - says Vice-president of Ux Consulting Jonathan Hinze.
Uranium producers remain optimistic as developing countries are still keen to deal with nuclear energy. Since the 1990s, China has built more than 30 reactors; another 20 are now under construction. In 2015, production of nuclear energy increased by 1.3%, and China in particular had an increase of about 30%, according to World Nuclear Industry Status Report. According to forecasts of Capital Economics, uranium prices will reach $ 35 per pound by the end of 2016, and $ 40 per pound by the end of 2017, yet Macquarie investment bank in late July warned that "it is becoming increasingly difficult to see drivers of significant price increases for uranium."
Meanwhile, the problem of guaranteed power supply is still existing. The department in charge is the Directorate General responsible for Science, Research and Development, which insists on accelerating construction of nuclear power plants in Europe, as reported by Spiegel.
Whether now or in the foreseeable future, the EU cannot do without nuclear energy. Brussels argue that otherwise the EU won't be able to achieve its goal to reduce the excessive dependence on natural gas from Russia.
Another argument is necessity to reduce greenhouse gas emissions, as required by the commitments in the framework of the Paris climate agreement. As a result, according to the EU, Europe needs to build new NPPs and reconstruct those already existing. In total, the goal will require EUR 450-500 billion before 2050.
source: wsj.com