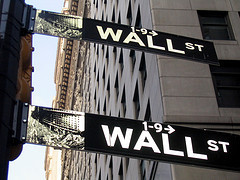 US stocks declined in the end of this week, taking cues from the setback in the talks between Greece and its creditors.

The Wall Street took a direct hit since the Greek bailout plan remained unresolved. According to a Reuters report, the Dow Jones Industrial Average dropped 140.53 points, or 0.78%, to 17898.84, the S&P 500 index fell 14.75 points, or 0.70%, to 2094.11, and the Nasdaq Composite Index declined 31.41 points, or 0.62%, to 5051.10.

Losses were all broad-based, with 30 Dow components and S&P 500 sectors in negative territory. The highest fall was recorded in the stocks of Energy companies within S&P 500, down by 1.2%. This was followed by health-care stocks which fell 1.1%. To put things in perspective, Friday is the second slowest trading day of the year.

Major indexes went up only in a meager way in the week as investors were waiting for cues from Greece on the bailout issue as well as news on Federal Rate revisions, if any. Now with the Greece issue coming to a stand-off and little expectations from the Federal Bank in the matter of revision of rates, Wall Street agents are looking at a dull week ahead. To put things in perspective the Dow industrials rose only 0.3% for the week, and the S&P added 0.1% while the Nasdaq slipped 0.3%.

The trend was reflected in European stocks as well. The stocks fared poor this week, largely due to the Greece effect. Greek stocks fell to a massive 5.9%, Germany's DAX fell 1.2% and France's CAC slipped 1.4%.