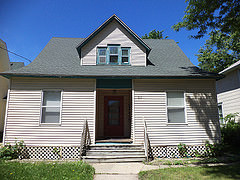 Two major homebuilding group in the US, Standard Pacific Corp and Ryland Group Inc have announced their merger to become the fourth-largest homebuilder in the United States.
The merged new company is likely to become a market-dominant force, as pwe analysts. The new company will have a market capitalization of about $5.2 billion, with an enterprise value of about $8.2 billion. Together, the companies would own or control about 74,000 homesites.
As per the companies, Standard Pacific will make a 1-for-5 reverse stock split, after which Ryland shareholders will receive 1.0191 shares of Standard Pacific common stock for each share of Ryland common stock. Besides this, the fractional shares will be paid out in cash to complete the merger, according to a statement released by the companies.
According to the terms of the deal, Standard Pacific stockholders will own about 59 percent while Ryland shareholders will own the remaining 41 percent of the combined company. On the management level, Ryland Chief Executive Larry Nicholson will become President and CEO of the combined company. The new company will be one of the major players in the industry in the US after D.R. Horton Inc (
DHI.N
), Lennar Corp (
LEN.N
) and PulteGroup Inc (
PHM.N
).
Meanwhile, the merged company would mean that there will be an annual savings of up to $50 million and $70 million for both the individual companies. Shares of Standard Pacific and Ryland Group closed at $8.36 and $42.79, respectively on Friday on the New York Stock Exchange, following the announcement of the deal.