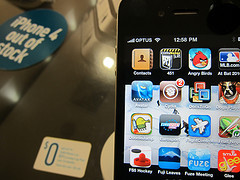 Singtel, the Singapore-based company behind Singtel-Optus has announced that it has no plans to sell or cut back investment in the telco, despite taking the company off the listing on the Australian stock market.

Singtel-Optus is the second largest telecommunications company in Australia. It has now requested its CHESS Depository Interests (CDI) to be removed from trading on the ASX, due to a lack of interest from investors. The company noted that investors are more interested in holding shares in the main listing of the company in Singapore.

Singtel chief corporate officer Jeann Low has also said the move would have no impact on Optus and that there were no plans to sell off Australia's second biggest telco. "This de-listing does not affect our investment commitment or the strategic importance that we have on Optus to continue to compete in the Australia market. We will continue to invest in both fixed and mobile infrastructure," he said.
The Singapore-based Singtel has around 19,000 shareholders in Australia. The market capitalisation of its listing here is worth between $500 million and $600 million, which is less than one per cent of Singtel's $SGD71 billion ($A68 billion) market value.

According to data available with the company, the daily trading volumes for the Australian CDI's are low and the lack of liquidity has reduced their weighting in the S&P/ASX200 index to only 0.03 per cent. The company is now expected to stop its Australian trading on May 29. The local investors may have to sell their holding or transfer it to Singapore stock market by the due date.

Singtel will also no longer need to pay listing fees in Australia, though the savings for the company through this move would be negligible.

Singtel will retain its Optus advisory committee and the company chairman Paul O'Sullivan will remain in his position.