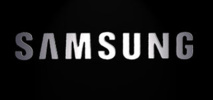 It is reported that Samsung has managed to close the gap on the equity index from Intel to 3%. In the first quarter of 2015, operating profit of South Korean vendor in the semiconductor division will be around 3 trillion won ($ 2.7 billion).

Experts predict that Samsung may lead the semiconductor market in the next 4-5 years. However, the company will have to sign a number of mergers and acquisitions, as well as to increase investment in the field of system and semiconductor chips.

According to analysts from IHS, in 2014, Samsung's share in the global semiconductor market reached 10.9%. For this indicator, it is rapidly approaching Intel Corporation, the degree of which presence was 14.2% last year.

Samsung could make a serious competitor to Intel due to the advantages of memory chips segment. In 2013, the South Korean vendor has developed advanced technology of producin flash memory 3D V-NAND.

In addition, Samsung is the only company in the world to establish mass production of DRAM-memory using 20-nm process technology.

It is worth noting that Samsung was forced to cut spending on advertising and payroll, which is associated with a weak profit, according to Yonhap. The company has spent about 9.3 trillion won ($ 8.44 billion) on payments to its employees in 2014, which is 0.3% lower than a year earlier, according to the publication.

By the end of 2014 the number of South Korea's Samsung personnel was 99 386 people, which is 3.7% higher than the year earlier. On average, each employee of the corporation for the year earned 93.6 million won (about $ 85 thousand.) against 97.3 million won in 2013.

Previously, Samsung announced its decision to freeze the salaries of all employees, so for 2015 they will be getting a fixed salary. This measure became the first since 2009, when the global economy was collapsed by financial crisis.

South Korean vendor is not doing well. Samsung's net profit fell by 27% due to the deteriorating performance of mobile devices division in the IV quarter of 2014. Net profit in October-December fell to 5.35 trillion won ($ 4.9 billion) compared with 7.3 trillion won in the same period of the previous year.

Samsung revenue fell by 11% to 52.73 trillion won. Operating profit, which produces mobile devices fell almost tripled to 1.96 trillion won from 5.47 trillion won in October-December 2013.

Meanwhile, operating profit of Samsung's chips producing division jumped by 36% to 2.7 trillion won from 1.99 trillion won in the last quarter.