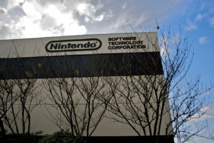 Jon Wilcox
Nintendo's representatives, commenting on the new appointment, expressed the hope that the business background of the new head will help the company overcome the series of setbacks of recent years and will contribute to early exit from the crisis. As CNET journalists notice, Kimishime will be first to continue the development of a fundamentally new console codenamed NX and experimenting with mobile games. Satoru Iwata, the late president of the company was focusing on this before his death in July 2015.

Tatsumi Kimishime is 65 years old. He collaborated with Nintendo since 2000 as Pokemon Company's CFO, and was subsequently appointed President of Nintendo America. Prior to joining the entertainment industry, he had worked in the banking sector, holding various positions at Sanwa Bank of Japan.

Together with the appointment of the new president, Nintendo revealed a couple of less significant personnel changes. Genyo Takeda, formerly employed at the project Wii, will soon take the development of the company's technology. A game designer Shigeru Miyamoto, known for Super Mario and Legend of Zelda, was appointed Creative Officer (Creative Fellow).

The former president of Nintendo, Satoru Iwata, died of cancer in July 13, 2015. In his presence, the company issued personal portable console DS and has been focusing on the entire family set-top box Wii.

The company is now behind the competition due to weak sales of its console Wii U, losing to devices such as Microsoft's Xbox and PlayStation from Sony.

This year, Nintendo is planning to introduce its own solutions for smartphones, preparing a new gaming console in addition.

Nintendo's revenue has been declining for six consecutive years. As a result of the financial year, which ended in March 2015, this figure fell to 550 billion yen ($ 4.6 billion).

Nintendo's shares fell on Monday by 0.7%.