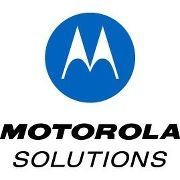 Schaumburg, Illinois, Chicago- 18 March 2015- The continuous "decline in the U.S. federal", in the year of 2014, affected the overall performance of
Motorola Solution
. The company recorded a loss of 7% in "Product Sales" and 2% in Service sectors amounting to a total revenue loss of 6% which is equivalent to $5.9 Billion.
The former features various software products like ASTRO and iDEN, an exhaustive collection of network communication, and other broadband commodities like LTE. Whereas the latter deals with service related aspects wherein personal communication setups, device management, iDEN services, public security network administration and "lifecycle support" facilities are available.
However, in 2015 the company is aiming at one to three percent growth in total revenue. Motorola Solution is expecting to achieve such turnaround results from their recent investments in sales proceeds and service provinces in the regions of Middle East and the continent of America.
Performance of 2014
A quick glance at the 2014 performance report of Motorola Solution reveals that the company, concentrating solely on its
business commitments to the government
, sold one of its large "Enterprise business" shares worth $3.45 Billion to Zebra Technologies. The nature of said transaction was a cash transaction, which played a major role in revising and diminishing product costs in order to cope with the competitive market prices.
The Present Scenario
During the Financial Analyst gathering, which took place sometimes in the month of February 2015, Motorola announced a list of contract deals which engages the company in a several "multiyear" production and supply commitment which even extends further with the servicing responsibilities as well. Some of the contracts were signed towards the end 2014 while others as recently as in the beginning of 2015.
A Brief Overview of The Contracts
The deals include deployment of a communication network which was established for public safety for $200 million with an undisclosed Middle-Eastern Country, development of a "Public Safety Broadband Network" for $175 million with a Los Angeles based agency called Los Angeles Regional Interoperable Communication System Authority, upgrade of both way radio network for $148 million with the state government of Michigan, a multiyear service contract for $50 million with Minico based in Latin America and supply of entire security communication service networks for $64 million with the County of Prince George, amongst various other deals.
Motorola's Inclination
The natures of enlisted contracts mostly fall under the genre of service work which is again in confirmation with the company's leanings being in favour of a service providing unit. Currently the service unit contributes to the 35% of "top line" growth margin of the company which is expected to rise even higher in the near future. Motorola even aims at recovering 26% of its revenue loss from its service domain and 58% of its production revenue loss to clear a portion of the backlog created in 2014. Consequently, the company is likely to recover an approximate sum of $1.9 billion.
Selective Investments
Moreover, Motorola Solution has recently made some investments on various companies like the company of CyPhy Works which develops airborne vehicles like drones, SceneDoc which provides networks for legal implementation and public security purposes, and Emergency CallWorks, which manufactures software and has developed a next gen emergency service facility software, to mention a few.
The Outcome
It is the strategic combination of wise investments and disinvestment which puts the company of Motorola Solution in an advantageous position amongst the other market rivals. Therefore, Motorola is most likely to acquire more government contracts as well as public security agency ones along with industrial customers in the coming year.
References:
http://www.forbes.com/sites/greatspeculations/2015/03/18/motorola-solutions-a-look-at-top-line-growth-drivers-for-2015/