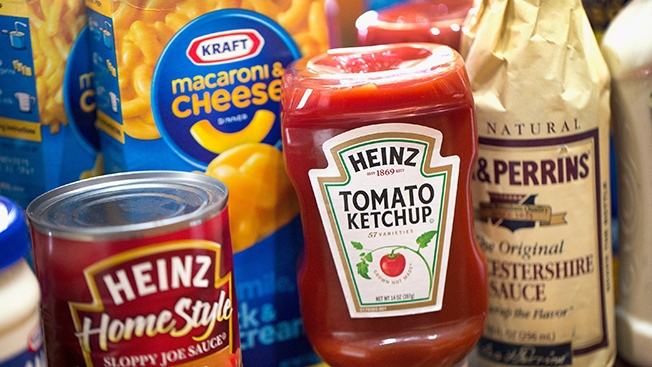 The two major food packaging companies, Kraft and Heinz are merging to form one of biggest food and beverages company worldwide. This deal was arranged by Warren Buffet and 3G Capital Partners. However, the companies have not yet revealed the amount of the deal. The merged entity will be named Kraft Heinz Co. will be making a revenue of $28 billion. This is even less than half of the revenue reported by the market leader, Pepsico in the year 2014. The combined company will include many well brands like Oscar Mayer meats, Jell-O and Maxwell House coffee along with the Kraft cheese products and Heinz ketchup.

Heinz will be owning 51% of merged entity while Kraft's shareholders will get 49% of the stake. Heinz was acquired by 3G and Berkshire Hathaway 2 years before for about $23 billion. Since 2013, Heinz have sacked hundreds of workers and even shut few of its factories. Mr. Buffet stated that he is thrilled to bring the two iconic brands together. This is the union of two world class companies. He is excited to experience what this combined group will be able to achieve from the opportunities that comes in their way. The new entity will be comprised of 8 brands valuing more than $1 billion each and five brands with value ranging between $500 million and $1 billion each.

This deal provides Buffet with major US food brands as well as the 3G's leader Jorge Paulo Lemann the richest man in Brazil. Both teamed up to purchase Heinz in 2013 and even worked together for the merger deal of Burger King, a fast-food chain and Tim Hortons Inc., chain of coffee and doughnut. Kraft Foods will definitely enjoy the benefits from the global presence of Heinz that produces about 60% of its sales. Kraft Brands in already popular with 98% of North American households, but now the company will be expanding its horizon overseas.

The new combined company will be co-headquartered in Pittsburg as well as Chicago. In 2010, Kraft Foods acquired Cadbury, the chocolate manufacturer while it spun off the firm in 2012 as a division of its Mondelez business. Kraft's performance graph has dropped as its products macaroni and cheese products have lose their popularity among the consumer due to increased heath consciousness. Many of the companies are facing shift in consumer tastes from processed fast food to more healthier and fresh food. This has weakened growth and forced the companies to adopt cost cuts.

Kraft Foods share prices jumped 37% and reached its all-time high $84 on 26 March 2015. This deal will not be facing any anti-trust hurdles. The deal will cut down costs through economies of scale but the combined entity does not provide huge growth potential for the earnings. 3G has a high reputation for bringing in aggressive cost reductions and enhancing efficiencies in the companies it invested including Heinz.