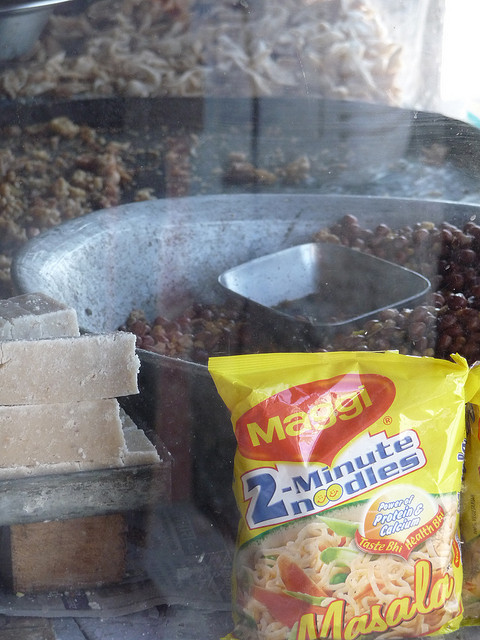 The Food Safety and Standards Authority of India (FSSAI) has ordered Nestle India to immediately withdraw nine varieties of its instant noodle brand from the market in the country following reports on high lead and Mono Sodium Glutamate content in the food product.

The Maggi Brand of Noodles, iconic and extremely popular in the country, has been of late going off the shelves in different states. The official FSSAI report means that Nestle India will have 15 days to respond to the allegations and showcause notice. The official order said: "Withdraw and recall all the nine approved variants of its Maggi Instant Noodles from the market having been found unsafe and hazardous for human consumption, and stop further production, processing, import, distribution and sale of the said product with immediate effect."

Nestle has voluntarily decided to take the product off the shelves and the company's global CEO Paul Bulcke scurried to Delhi to resolve the matter. In further investigation, the FSSAI has alleged that a new variety of the instant noodles has been launched in the market without the necessary approvals from the government. The news about the well-loved instant hunger weapon has made the prime minister office also to investigate into the issue by summoning the health secretary. Currently temporary ban on Maggi is prevalent in several states including Delhi, Maharashtra, Gujarat, Uttarakhand, Tamil Nadu, Assam and Jammu and Kashmir.

Nestle's global CEO Paul Bulcke meanwhile issued a press conference to regain consumer trust on the brand. The company after all has around 80 per cent market share in the instant noodle category, thanks to Maggi brand and has been in the business for nearly three decades in India. Mr Bulcke even asserted that the noodles is safe for consumption and it is being voluntarily taken off the shelves only because there are certain confusions over its safety.