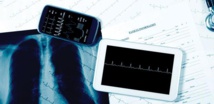 Thestrategist.media – 27 April 2015 – As per Vaughn Kauffman & Trine Tsouderos, the healthcare sector is currently "being democratized" like "many other industries". The Health Research Institute of PwC published a survey report in 2014 wherein it showed that more and more consumers prefer to go "for more affordable and convenient (treatment) alternatives" as opposed to "traditional care venues".

Almost half of the people approached in the survey opted for "at-home or retail options" whereby they will be able address "a dozen medical conditions" along with many "self-diagnosing steps" including "administering chemotherapy" and strep throat diagnosis. In fact, for the aforementioned treatments home kits "already exist" which even enables people to conduct pregnancy of HIV tests, at home.

Interestingly, mostly people from the age group of thirty five to fifty four opted for the alternative healthcare selections. Therefore, it shows that people whose "healthcare expenses had put a strain on family finances", as indicated by the subjects themselves, are more exploring alternative methods. In fact, the increasing cost of 'health plans', and "insurance exchanges" are being the vehicles to promote "popularity of these options".

According to Kauffman and Tsouderos, in another ten years' time, the health care corporation sector will turn "consumer-oriented" technical industry. In fact the due goes so far to sat that:
"It will have its own Amazon-style, iconic brands—companies that give consumers an easy way to access information, doctors, and treatments; provide them with a variety of services and products at a variety of prices; and centralize their care through user-friendly interfaces."

Moreover, this growing trend will enable new competitors to "upend the old model of care" whereby they will empower the consumers while bag an annual industry market share of $2.9 Trillion. In the writers' words:
"The health business will soon look like other consumer-oriented, technology-enabled industries."
Furthermore, the competitors adapting the new trend of healthcare will "propel the democratization and decentralization" of the said industry. As a result, the incumbent "health insurance firms" along with "established pharmaceutical companies" will have to devise a method so as to "compete with emerging players". The older companies cannot continue to follow the usual way of healthcare business, either they need to let go off the competitive run or shake hands in partnership to the emerging healthcare alternatives.
In fact, among the top fifty companies, from a total of five hundred, twenty four of them made fresh entrance into the healthcare business in the year of 2013; wherein eight were "technology and telecommunications companies" while other seven "were retailers". These companies joined in the healthcare business scene because they claimed an advantage over the established healthcare companies for having "deep relationships" with their customers along with "rich databases of information".
Moreover, investors are supporting start-ups to promote price transparency, electronic medical-record systems, "digital" health system, which will enhance work flow and ensure "population health management". Consequently, consumers can first hand access digital information about various diseases including moles, rashes among others from the internet, or use smart-phone accessories to "connect with a physician quickly".
References:
http://www.strategy-business.com/article/00302