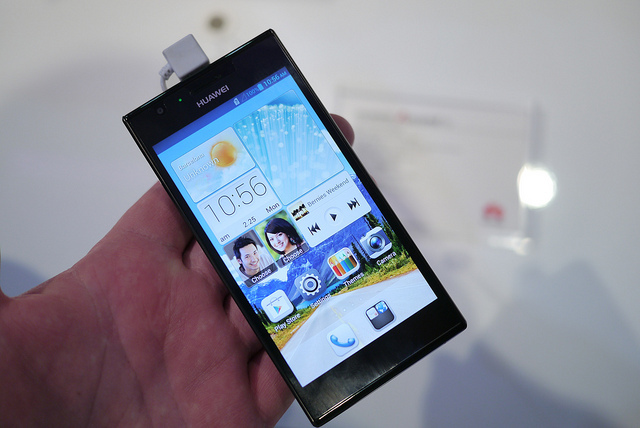 China-based phone manufacturer Huawei has unveiled its flagship P8 and P8 Max smartphones.
The new phone will pitch the Chinese manufacturer against the likes of Samsung and Apple with the P8 running on Google's Android operating system. The phone comes with a 5.2 inch display screen, which is slightly larger than the Samsung Galaxy S6 and the iPhone 6. Another specification that signifies the deviation of Huawei from the leading manufacturers is the usage of a single piece of metal. The phone is thinner with a width of only 6.4 millimeters. The manufacturer has also introduced new display screen which could differentiate between a knuckle and finger to select and share content.

A super-size version of P8 called P8 Max was also launched the same day aping the way Apple launched its iPhone 6 and iPhone 6 plus. The company, which has gained a lot of momentum in developing countries including India, is aiming at premium consumers with the new products. Huawei is ranked fourth in global smartphone sales last year, shipping 68 million units, giving it a 5.5 percent share. The market leader currently are Samsung and Apple with both having a combined sales of nearly 500 million units.

The standard version of the P8 will go on sale within weeks in 30 markets, including China, the UK, France and Germany, priced at 499 euros, Huawei said. The company is currently aiming at increasing the number of its female users with an emphasis on a new 'selfie' technology. The new camera can adjust skin tones which will add to the lure amongst the female consumers. The company said.
Huawei along with its fellow Chinese companies Lenovo and Xiaomi are planning to disrupt the market dominance of Samsung and Apple, using a lesser price tag as their competitive advantage.