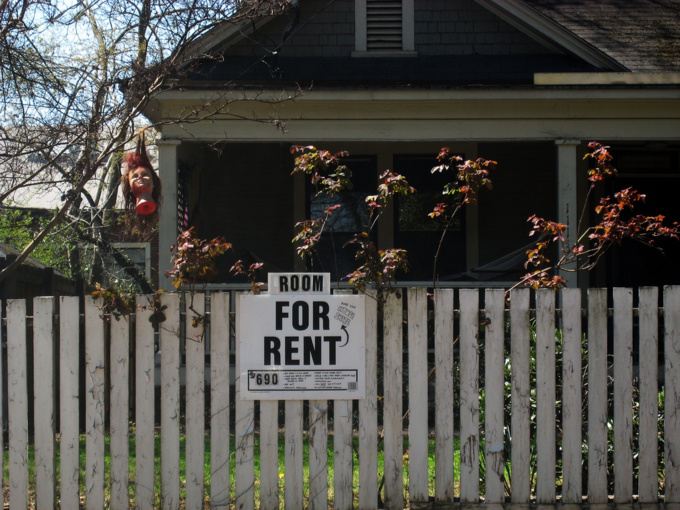 Doug Waldron via flickr
Last week, the British research organization The Resolution Foundation published a study on the near future of the real estate market. Experts noted a record share of citizens who prefer not to buy their own housing, but rent it. It is reported that about 40% of British born between 1981 and 2000 (the generation of millennials) do this, which is almost twice as much as the share of tenants among the generation X (born from the mid-1960s to the late 1970s) and four times more than among the baby-boomers (born after the end of World War II and until the mid-1960s). If this trend continues, only 47% of the millenniums will own their homes by the time of retirement.

Researchers note that "some of the remaining 53%" may inherit housing from their relatives, but even with moderately optimistic forecasts of GDP dynamics, the proportion of home owners among members of the millennium generation will not exceed 66%.
The Resolution Foundation believes that the situation in which a significant number of pensioners do not own their housing leads to an increase in public spending. Currently, 23% of retired people live in rented accommodation in the UK, and the state is forced to take on part of their expenses, allocating housing subsidies or benefits. According to the current British laws, retirees who do not own their homes and have no property worth more than £ 16,000 can claim such subsidies. Currently, about 1.3 million pensioners are eligible for various subsidies and benefits, which costs the state £ 6.3 billion per year. Even the current state spending on providing assistance to such retired tenants is very high, but as the millenniums age, the spending will grow at least twice.

An optimistic scenario says that by 2060 the state will pay pensioners-tenants £ 12.2 billion a year, and the pessimistic forecast says it will be £ 16 billion.

Experts at the Resolution Foundation urge the authorities to more actively encourage young people to acquire their own housing, including with more affordable mortgage programs. This will help to avoid the growth of budget expenditures, which can significantly slow down economic growth against the background of the general aging of the population.

At the same time, other researchers note that some stimulus measures on the part of the state are not enough. Specialized American portal Rent.com conducted a study in which it was found out that young people choose rent, not purchase, because it is cheaper and more affordable. Four out of ten respondents said that accessibility was the main reason that they chose rent, not a mortgage or a purchase. Most of the interviewed millennials (57%) put accessibility first among their consumer priorities. They noted that when rent leaves more free funds than with a mortgage, which can be spent on food, leisure or travel.

25% said that rent gives them more freedom of action: they are not attached to a particular house or apartment and can change their place of residence by renting housing in a particular place. There are also those who are simply afraid of responsibility. 10% of respondents said that status of a house owner imposes more responsibilities than status of a tenant, because the owner has to solve issues related to repairs and other household problems.

Such sentiments are typical for many millennials, whom researchers have already dubbed the "generation of tenants" or "a generation of borrowers." At the beginning of the year, Euromonitor International identified a trend of "borrowed" or "joint" consumption among the main trends of the consumer market. It was reported that the "borrowers", among whom millennials are increasingly dominant, no longer want to buy cars, preferring to use services such as Uber, BlaBlaCar, AirBnb, etc. Although these trends were clearly apparent a few years ago, Euromonitor International experts emphasize that they will continue to strengthen and change the consumer market, developing all new types and forms of joint or borrowed consumption.