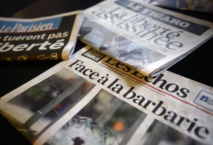 Thestrategist.media – 01 May 2015 – Emma Woollacott, a contributor of Forbes, writes that Google has been "fighting tooth and nail" with European publishers, as the company wanted to avoid any payment to the former "for displaying news snippets". However, the European publishers are now receiving money from Google for promoting "innovation in digital journalism".

Google has launched its "Digital News Initiative" in collaboration with other "eight partners" in London. The said company has its plans on working on the development of the newly launched project along with the European publishers. Moreover, Google is also to provide "a £150 million" fund for innovation oriented research and training programmes.

Furthermore, Google will also conduct journalist training courses on "digital skills", in partnership with various "journalism organisations" like the E.J.C., namely "the European Journalism Centre", whereby Google will place its "staffers" in three different cities like Hamburg, London and Paris.

Emma Woollacott informs that Google's scheme imitates a "fund set up in 2013" in order to "settle a dispute". The company had a dispute over snippets' usage in "Google News" with the "French publishers". However, presently the company is to take "a pre-emptive strike". Google's head of "strategic relationships" of Europe, Carlo D'Asaro Biondo, says:
"We firmly believe Google has always aimed to be friend and partner to the news industry, but we also accept we've made some mistakes along the way... We are determined to play our part in ongoing dialogue and business partnership with the aim of building something more sustainable."

Biondo's hints on "sustainable" partnership, mostly deal with building apps to tailored ads along with introducing "paywalls" while allowing "visibility". Moreover, the list of companies coming into partnership with Google include La Stampa of Italy, NRC Media of Netherlands, Les Echos from France, El País of Spain, the Financial Times of the United Kingdom and Die Zeit along with FAZ of Germany.

Nonetheless, in spite Google's announcement that "anyone's welcome to apply", two companies, namely Axel Springer group and News Corp, has not been included in the partnership list. Interestingly, both of them were "critical of Google in the past". In fact, Europe has been accusing Google for dominating the search-market and "unfairly" using the same as a tool "to promote its other services". Woollacott says:
"But this initiative isn't a direct response to that anti-trust case, as it's apparently been quite some time in the making.
"Nevertheless, Google must surely be hoping that the initiative will pour a little oil on these troubled waters. I think it's wrong."