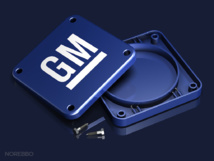 C_osett
Today, US General Motors has announced the restructuring of its business in Russia. The company will stop producing and importing all models of the middle class, making a bet on the premium segment. Opel completely goes away from Russia, Chevrolet keeps only three models - Taho, Camaro and Corvette. The entire model line Cadillac will continue to be sold in salons. - reports
Wall Street Journal
.com
Thus, the company that still operates under an agreement on industrial assembly (exclusive localization of production), is transformed into an importer. Concern stops agreement on industrial assembly:
- We will have neither obligations nor privileges, emphasizes the company representative. However, he did not answer the question of whether the penalty or any sanctions would be imposed on the company in this connection.
As a result of the decision to change the business model in Russia, restructuring costs will amount to about $ 600 million primarily in the first quarter of 2015. Car dealers and experts say that GM problems are a low localization of production, due to which the prices of cars are rising, and lineup that is old enough.
The funds will be spent on a campaign to promote sales, dealer network transformation, to cancel the contract and to cover the costs associated with reducing staff. About $ 200 million of the total restructuring costs will be in-kind, the company reported.
Back in February, GM stopped cooperating with the Kaliningrad Avtotor car factory. Production at GAZ Group Chevrolet Aveo is scheduled to stop for a year. Today at the factory in St. Petersburg on the main production lines, where Chevrolet Cruze and Opel Astra were produced, the last working day has been announced, wherein SKD will run until June. After that, the plant will be mothballed.
However, the restructuring would not affect GM-AvtoVAZ – the plant will continue to work in two shifts, reductions are not planned. Nevertheless, the project of creating a new Chevrolet Niva has been stopped.
The company emphasized that safeguards obligations and service will be performed.
Reduced employees will be offered packages of seven salaries.
It is planned to bargain with all the dealers until the end of the year.
Net profit of GM for
2014
fourth quarter increased by 21% to $ 1.1 billion. In February 2015, according to the Association of European Businesses (AEB), GM has reduced its market share to 3.3%. While sales of Opel fell by 86.2% (to 912 vehicles), sales of Chevrolet by 73.9%, (to 3.3 thousand cars), Cadillac - by 64.9% (34 cars).