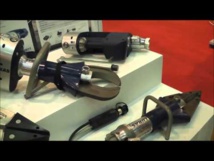 G&K Services, Inc.
is a market leader in providing of facility and uniforms services programs. G&K is known for its core values dedicated towards safety standards, dedication towards a sustainable environment and adherence to customer satisfaction. G&K focuses on constant inventing and reinventing to improve customer experiences and safety instances, G&K has designed its business so that it uses ecologically responsible materials and business practices. The company recycles all water usage to reduce water wastage and has curbed greenhouse gas emissions. The G&K Services Foundation, a non-profit established in 2005 has since worked tirelessly to give back to the community and involve in charitable causes to ensure holistic growth for all. G&K's core values include fast and reliable execution of orders entrusted to us by our esteemed customers.
As a part of its business strategies aimed towards spreading awareness about product standards and safety minded products, G&K Services Inc. has organized a showcase for its safety solutions at the American Society of Safety Engineers' or ASSE's 2015 Safety Expo. The conference is a flagship event for the year for consumers and businesses interested in safety minded standards and products. The ASSE expo has always enjoyed vast success as it is a trusted medium for businesses and consumers alike for exposure to innovations in the services safety industry
G&K has had some creditable innovations in the past year which would be displayed at the expo. G&K is set to introduce its arc rated and durable flame resistant (FR) clothing and other safety related products including its new first aid product line of creations. Also on feature would be G&K's
4.5 oz. GlenGuard® FR enhanced visibility vented work shirt
and
7oz. UltraSoft® FR enhanced visibility work shirt
. These and more from the house of G&K would be displayed at the first annual fashion show planned and executed by the expo organizers and would feature the best in the business. G&K plans to display and promote its very own line of cool FR products whose design and material can help combat heat stress originating from heavy machinery work environments or industries involving high temperature output.
A special event has also been arranged at G&K's booth 2343 for attendees visiting there is a chance to win a Yeti® cooler.
Event Information
ASSE Safety 2015 Expo
June 7-10, 2015
Kay Bailey Hutchison Convention Center, Dallas, TX
G&K Services, Booth 2343
About G&K Services, Inc
G&K Services Inc
. is an establishment dedicated to customer oriented services and products adhering to the highest comfort and safety standards. G&K is a leading uniforms and facility services provider in the United States and the largest such organization in Canada. G&K is publicly held and traded over NASDAQ. G&K's products are designed keeping in mind the utilities required to serve and also their impact on the environment. G&K Services maintains its core values of serving the community, conducts business in an environmentally responsible way and holds safety above all.
References:
http://www.businesswire.com/news/home/20150602005319/en#.VW2NQtKqqko