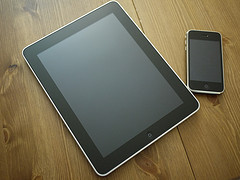 Taiwanese hardware production company Foxconn Technology is in talks to manufacture Apple's iPhone in India in a move that could potentially decrease the prices for the iconic phone in the country.

According to a Reuters report published by Hindustan Times, Foxconn's move to build a plant in India is based on geographical proximity to the key markets for iPhone. The company could also benefit from the lower wage inflation in India when compared to China, where the company has majority of its plants. India itself has big demands for smartphone. It is the third major market for smartphones in the world and though, Apple's iPhone sales are not as impressive as Samsung and other locally manufactured one, the dynamics can change when iPhones get locally produced.

According to the report, Foxconn is also looking into keeping its business with Apple amidst competition and the better way to do it would be to lower production costs for the iPhones. "Foxconn is sending a delegation of their officers to scout for locations in a month's time," industries minister of Maharashtra, Subash Desai, told Reuters.

The company may build 10 to 12 sits in India, which could include factories as well as data centers by 2020. The minister noted that Foxconn is yet to give a firm commitment but the initial talks paved way for this understanding of the company's needs.

The Indian government, helmed by its prime minister Narendra Modi, has been backing a campaign called 'Make in India', aimed to increase local production and boost economy. Foxconn earlier had a facility in India which it closed after its client Nokia shut doors. Meanwhile, India has been grappling with issues of infrastructure and poor supplier network, which put a dent on its manufacturing industry.
Foxconn is the world's largest electronics contractor manufacturer and the third-largest information technology company by revenue. Apple is among the biggest clients for Foxconn.