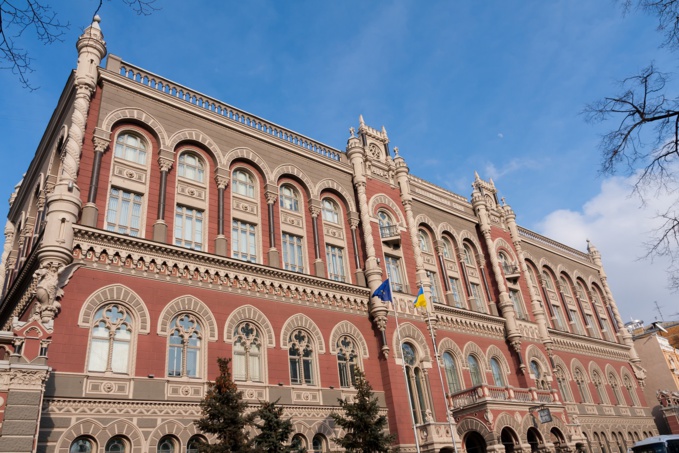 The challenges of banknote printing
Banknote printing is an industry fraught with risks and challenges. Not only are there myriad security concerns, the need for exceptional quality, longevity, cultural resonance, and technological sophistication all compete for attention during the design process.
The Reserve Bank of Australia's recent
'micro-text' slipup
demonstrates the need for meticulous attention to detail. Equally, the
ongoing
epidemic of counterfeit banknotes in Malaysia is an indicator of both the complexity and the practical necessity of utilising up-to-date anti-forgery technology in the prevention of crime.
On top of these considerations, central banks are constantly trying to keep their finger on the pulse of national sentiment, staying modern and deploying cultural personalities and references onto banknotes whilst avoiding the sting of
controversy
such as the one on gender equality among the historical characters printed on banknotes.
Central banks and their requirements
The requirements of central banks are best outlined in the call for tenders they engage in at the start of the banknote printing process. Banks will put out the request for services with their essential specifications, and banknote printers will respond carefully to these with their own proposals on how they can best tackle their requests.
"These specifications contain requirements of cost, technique and a vision I would say almost artistic or at least symbolic...[Banknotes] must contain as many security features as cultural ones,"
explained
Thomas Savare, CEO of the banknote printer Oberthur Fiduciaire.
"Candidates present their technical and technological capacities and clients can then make a choice among the candidates by taking into account all the criteria they consider to be relevant," he said.
Each central bank will have its own criteria for companies that it works with, but some elements are a must. As such, the effectiveness of the relationship between banks and their fiduciary printers can be improved through close ties.
The relationship between central banks and their banknote printers is more than a contract: it is a partnership, Savare explained. "What remains at the heart of the relationship, as it does with private companies, is trust. It must be the fundamental quality of every relationship and every transaction," he said.
Quality design and cultural vision
Because banknote printers have a privileged role in their work with central banks, they can have huge influence over the design process. They are specialists who bring a lot of expertise to the table, even at this early stage, helping banks to avoid mistakes that may affect the quality of the finished product.
"It is not just a business for us, it is a real craft that we do with passion and commitment. We also strive to put listening at the root of our relationships with our customers," Savare said.
It is important that banks and their printers collaborate on a complete vision for the banknote series. While both parties will have ideas about the project, give and take is necessary to produce something that the bank will be pleased with over the lifespan of the banknote.
"It seems essential to us not to apply pre-established processes and designs to customers. Once again, the banknote is not only a practical object, it is a social bond and a cultural medium," Savare said.
Security
and Technology
Close partnerships allow banks to express their needs and cultural expectations, in turn allowing printers to combine them with know-how and integrated security features that are also intuitive to use for the public.
Printing companies, particularly well-established ones, have industry-specific technologies that are nearly impossible to find anywhere else. As responsible partners, they are constantly evolving their capabilities to guarantee the integrity of their customers products through new printing techniques and inserted components such as holograms and security threads.
"The banknote is a highly technological object and must be very well secured. We put a significant part of our resources into R&D in order to always remain ahead of the curve," Savare explained.
Security printers play a proactive role in improving industry standards. While central banks have been increasingly demanding in terms of security guarantees, printers can positively influence trends in practice by working to beat these expectations. For the printers, this results in a competitive advantage so they are incentivised to do this by acquiring certification that can back up their statements and guarantees.
"We are rather satisfied with the tightening of the requirements of the central banks because it raises the general level of the sector and at the same time allows us to distinguish ourselves. Potential customers quickly realise that whatever their requirements, we already have the same ones," Savare adds.
Guarantees of the whole supply chain
"Today, central banks are increasingly aware that observing the finished product is not good enough. The customer wants to be able to control safety for each step of design, production, transport and final delivery," Savare explained.
For this reason, printers have an existential requirement to think about their partners' supply chain needs first. If they act without consideration, they can lose a contract. By being transparent about their processes, printers provide central banks the confidence that they need to develop strong working relationships and make good on statements about their own supply chain commitments. This is another way that the fiduciary industry functions as a key partner to central banks.
In addition, in a context of growing awareness of environmental issues, Oberthur Fiduciaire publicly demonstrated its strong commitments at the World Banknote Summit in
September 2018
. Indeed, the French company has adopted a sustainable management system based on international ISO standards. This system, which the company has called EARTH 365, aims to continuously improve procedures and products in order to further minimize their environmental impact. This concern is obviously shared by the Central Banks themselves, which are happy to be able to count on partners who, from the beginning to the end of the supply chain, take these concerns into account.
By thinking of themselves as partners, printers and banks both benefit from reactive, secure relationships built on trust. This empowers them to take on the larger issues affecting their industry with flexible, multi-perspective solutions, and ensures that companies cutting corners or unwilling to step up will eventually disappear