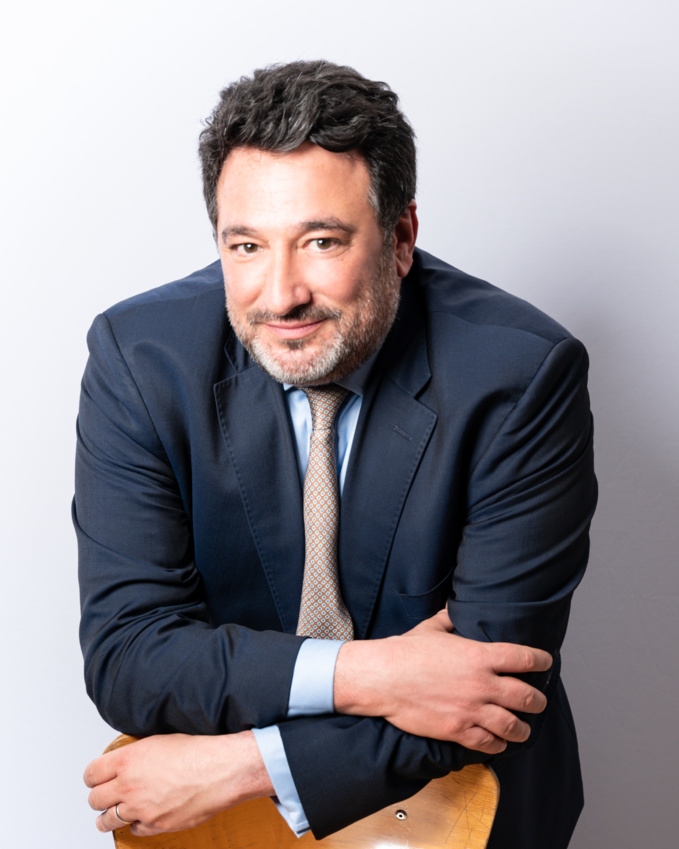 Having been recently appointed as General Manager of Oberthur Fiduciaire, Etienne Couëlle must deal with a global health crisis that is expected to continue impacting economies around the world. Our discussion with this key player in the global security printing provides insight into a business that is as discreet as it is innovative.


What has been the impact of the public health and economic crises on the banknote printing industry and your company?

As with all sectors, the current crisis brings a high level of uncertainty. That being said, the global security industry is in a unique position because our customers are central banks that need to provide their citizens with liquidity (cash). We are much less impacted by the crisis because while online payments have grown, a large majority of the world's population still prefers to pay with cash – even in developed economies. The proof is in the numbers: in the euro zone, for example, the amount of cash in circulation increased by 11% in 2020 compared to the usual 5% per year. Confidence in cash remains strong and has even increased with the current crisis.

This confidence citizens have in cash can be seen by the orders we have received from the central banks we work with. Despite the crisis, our ability to produce and deliver orders of banknotes has not been compromised. Our processes are subject to ISO norms with very strict requirements covering different areas such as quality management systems (ISO 9001), information security (ISO 27001), respect of the environment (ISO 14001) and even anti-bribery programs (ISO 37001). Having the trust of our clients is of the utmost importance to us and we have done everything we can to fulfill our mission regardless of the current economic context.


You have now been the General Manager of Oberthur Fiduciaire for a few months. What priorities or ambitions do you want to focus on?

Even though I have recently started in this new role, I am really going back to my roots because I actually left Oberthur Fiduciaire fifteen years ago. The company has always been dear to me and I have never strayed too far from it. I have spent the last eleven years in the field of in vitro diagnostics (clinical biology) and over the last 12 months I was focused on setting up the infrastructure for large-scale COVID-19 RT-PCR testing.

The public health and economic crises have demonstrated just how resilient Oberthur Fiduciaire is which has enabled us to be 100% invested in our work. The numerous central banks that make up our clientele have benefitted from our focus. This resiliency did not happen by chance, but is the result of our optimized value chain that is expertly handled by our teams. In recent years, Oberthur Fiduciaire made the decision to stop relying on suppliers or subcontractors whose own potential difficulties we could not prevent. We recognized that their problems could have a negative impact on our production. It was with this perspective that, in 2017, Oberthur Fiduciaire acquired VHP, a Dutch company specialized in paper production for banknotes. Our Chairman and CEO, Thomas Savare, called this union a "perfect match" since the two companies are complementary and enrich one another. Plus, it allows Oberthur Fiduciaire to now have an extremely efficient supply chain with little exposure to external factors. Our daily objective is to further strengthen our supply chain and to constantly pursue innovations, particularly safety and security features. The success of our Bioguard treatment against COVID 19 has proven that innovation must remain at the heart of our business.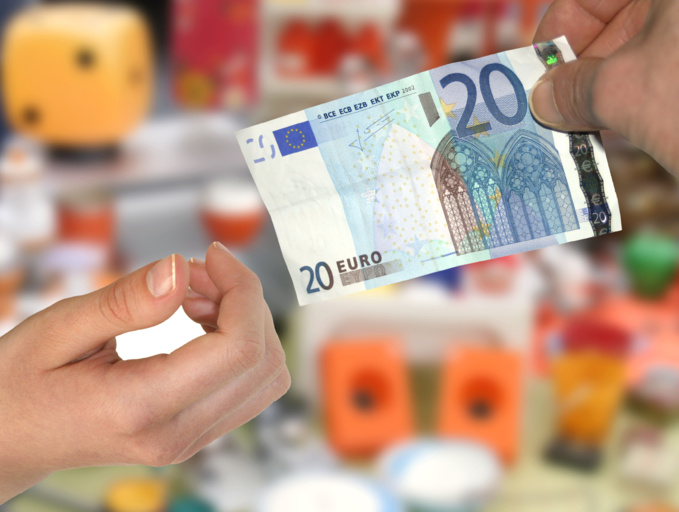 What are the characteristics of Oberthur Fiduciaire's Bioguard protection for COVID-19?

Oberthur Fiduciaire is a world leader in banknote printing and for years now, the company has been interested in the question of whether or not bacteria, viruses and other microscopic fungi are transmitted when cash exchanges hands. Well before the H5N1 crisis, our teams developed a treatment that was constantly tested and improved in order to make the surface of banknotes "hostile" to bacteria, viruses and other microscopic fungi – without having any negative impact on humans. This is an additional safeguard that should put an end to scientifically unfounded fears perpetuated by certain interested parties trying to discourage cash payments in order to push people towards electronic payments.

In March 2020, at the very beginning of the current pandemic, an independent laboratory tested our Bioguard treatment and found that it was particularly effective against coronaviruses. The tested samples showed that 99.9% of the human coronaviruses OC43 were eliminated by Bioguard. Untreated banknotes had 1,000 times more traces of the virus than those treated with Bioguard. And this is considering that the surface of banknotes is already very inhospitable to viruses. There is essentially a 0% chance of finding active viruses on a Bioguard-treated banknote – a probability you don't get with a credit card for example…

Bioguard can be applied while banknotes are being printed, as a post-printing varnish or can be directly integrated into the paper's production process. It is also effective when applied to a variety of other everyday objects. This newfound success of our treatment against a virus that has caused so much human and economic devastation has not gone unnoticed by central banks.


How do you reconcile your business activities with the climate crisis?

To start, Oberthur Fiduciaire made the choice to concentrate on producing banknotes made of paper. Since the circulation of banknotes in Europe began to boom in the 17th century, they have always been made of cotton (paper). Some benefits of this natural material include that it does not cause pollution, can be renewed with each harvest and is easily recycled. Over the past few years, a small number of central banks have chosen to put polymer banknotes into circulation. We have decided not to go in this direction as it goes against our commitment to the environment. Simply put, polymer is plastic. It is therefore very difficult to recycle and does not have any properties that are inherently superior to those of paper. Made from plant-based renewable raw materials, the paper banknote still has some wonderful pages of history to write and we hope to contribute as much as we can to that story. Even more so because, at the end of its lifecycle, the paper banknote can be recovered securely.

Recycling is not a meaningless word for Oberthur Fiduciaire considering that 80% of the waste from our factory in Rennes is recycled. Furthermore, that location has been 100% powered by renewable energy for almost a year now. These efforts have also been implemented in our other production sites and all have been ISO 14001 certified. Our approach is voluntary and proactive and eventually, we hope all of our activities will be climate neutral.