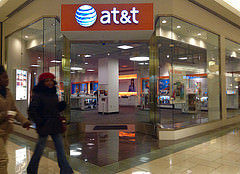 The Federal Communications Commission of US has brought AT&T to book with a heavy fine of $100 million for misleading its customers with unlimited data plan.

The commission noted that the company has been slowing down the speed of its Internet service for customers with unlimited data plans, which went against the promises made by the company. It is alleged that the company slowed down the speed after the particular user's consumption went above a limit set by the company. According to the FTC, millions of customers were affected by the practice.

AT&T is the second largest carrier in the US and has vowed to fight against the fine which also happens to be the largest ever slapped by FCC. According to the agency, thousands of customers of AT & T have approached it to complain about the practice, which started from 2011. The watchdog also states that such practices were against the mandate of corporate transparency, according to the statement of FCC Chairman Tom Wheeler. He explained, "Broadband providers must be upfront and transparent about the services they provide. The FCC will not stand idly by while consumers are deceived by misleading marketing materials and insufficient disclosure."

The unlimited data plan was provided for customers with 4G LTE service and was very fast. But when the service was deliberately slowed down, the internet speed went around 60 times lower than the normal speed.

Meanwhile, AT&T in its public statement disputed the fine and noted, "The FCC has specifically identified this practice as a legitimate and reasonable way to manage network resources for the benefit of all customers, and has known for years that all of the major carriers use it."