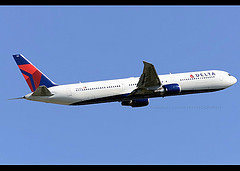 US-based domestic airline Delta Air Lines Inc has announced share buybacks and dividends amounting to $6 billion.

The company plans to return $6 billion back to its investors by the end of 2017, and raised its target for operating profit margin. The company also announced its intention to return at least 50 percent of its free cash to stockholders via a new $5 billion share repurchase program, and by hiking its dividend to 13.5 cents per share from 9 cents, starting in the third quarter, according to a report in Reuters.

The carrier has also set an estimated operating margin target of 14 to 16 percent through 2017, up from earlier goals of 11 to 14 percent. It also estimated earnings per share would rise more than 15 percent over the same period, up from a target of 10 to 15 percent growth.

The company attributed mergers, new passenger fees and measures as the reason for soaring profits in recent years in the domestic airline business in the US. The plummeting price of oil has also added hundreds of millions of dollars more to carriers' bottom lines, with fuel often representing a third or more of their operating expenses. This move from Delta comes close in the heels of Southwest Airlines Co announcing a $1.5 billion share buyback as well as an expected quarterly dividend of 25 percent.

Delta said it was on track to complete the remaining $725 million from its previous $2 billion buyback program by June 30, one and a half years ahead of schedule. It said it expected to achieve and maintain $4 billion of adjusted net debt by the end of 2017, down from $7.4 billion at the end of the first quarter.

Delta is also expecting capital expenditures of $2.5 billion to $3 billion annually to improve its fleet, facilities, technology and products, which will allow it to replace 20 percent of its mainline fleet over the next three years.