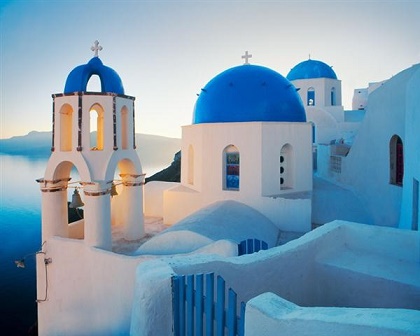 Despite fading political relations between Athens and rest of Eurozone, the beautiful Greece is appealing foreign tourists. In addition, slumping Euro currency is likely to play a vital role in making it the best destination for vacations in 2015. According to Greek National Tourism Organization, the year 2015 will be marked by a boom in Greek tourism sector as persistent weakening of Euro against dollar as well as sterling.

The currency weakening has made the tourism sector more competitive thereby pushing up the numbers of tourists. The continuous rise of Dollar against Euro can result in development of parity between the two currencies for the first time since 13 years. The exceptional decline of Euro is likely to be a boon to US tourists as Europe will become considerably less expensive than earlier. Almost 20% of the Greece's revenue comes from tourism sector.

The global economic condition is making Greece more attractive. The year 2014 was marked with exceptional performance by Greek Tourism Industry, with revenues soaring by about 23% and breaking the records of 20 million for the first time. Around, 18 million foreign tourists arrived at Greece in 2013. The outlook of Greece is likely to be promising despite persistent economic and political turbulence.

According to CIA, the tourism service sector accounts for nearly 40% of the nation's GDP. Moreover the industry's contribution is around 18.2% of the overall employments in Greece, thereby demonstrating the significance of tourism industry to Greece. The percentage of employments is very substantial particularly to a nation with about 25% of unemployment.

Moreover, the launch of direct flights between Athens and Shanghai will soon be followed by two new services in 2015, linking both Beijing and Shanghai with Greece. This indicates that there will be a significant increase in tourist coming from China in 2015 as compared to 2013 and 2014. Despite aggravated political tensions in Germany, it created almost no impact on the holiday season, with Germany tourists sincerely welcomed in Greece.

Meanwhile, Athens officials have stated that they are experiencing difficulties in repaying 7 billion euros to the IMF and other creditors in March 2015. However, Greece Prime Minister Alexis Tsipras gave reassurance to the creditors that the nation will not default.

The outlook for 2015 is very promising with Greek Tourism industry aiming to attract 25 million international arrivals. However, it is believed that the Greece tourism industry will feel the heat of political uncertainty in short term. This will lead to a potential risk of internal unrest thereby creating obstacles for tourists. Moreover, the Greek Debt Crisis and rising unemployment will deter the domestic tourism. In case of Greek exit from Eurozone and probable return to its earlier currency Drachma, will make Greece highly attractive and cheaper thereby boosting tourist arrivals.