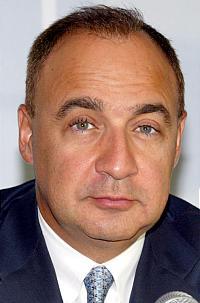 Ukraine-born businessman Len Blavatnik has topped the list of the wealthiest men in UK according to the UK Sunday Times Rich List.
Blavatnik has interests in a range of industries including oil, petrochemicals and media and is worth £13.17-billion, according to the list. He toppled last years' leaders, Sri and Gopi Hinduja of their eponymous brand. They are now in the second place with a reported £13-billion of wealth.
The third place in the list goes to the owners of retail giants Primark and Selfridges, Galen and George Weston and family, who are said to be worth £11-billion.

Blavatnik has been a UK citizen for the last 30 years according to the list which has looked into the wealth of 1000 top rich men in Britain. The index also noted that the combined wealth of men and women in the list had more than doubled in the past 10 years to more than £547-billion.

Chelsea FC owner Roman Abramovich is in 10th position with £7.29-billion, down £1.23-billion since last year. Richard Branson, the British entrepreneur behind the Virgin brand, who is also one of the top-most Britain-born contenders, is in 20th position and are said to be worth £4.1-billion.

The rich people now needed to be worth at least £100-million to make it into the top 1000, according to the list which is £15-million more than last year and up from £15-million in 1997.

Formula One driver Lewis Hamilton was named Britain's richest sportsman in Sunday Times Sport Rich List and is said to be worth £88-million. He was followed by Manchester United and England footballer Wayne Rooney on £72-million, and driver Jenson Button on £71-million.