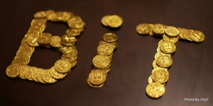 pixabay.com
According to the court, Bitcoin and other transactional cryptocurrency should be treated in the same way as ordinary money.

The Court considered the issue of Bitcoins exchange taxation in connection with the Swedish authorities' appeal. In 2013, a Swedish national, David Hedqvist, the owner of the resource bitcoin.se, applied to the Swedish tax authorities to question whether his business should pay VAT. Tax services had not come to a consensus on this issue, so the case was forwarded to the European court.

The decision was made in July. The tax office appealed against it, but on October 22, the court upheld the decision.

In September 2015, the US Commodity Futures Trading Commission (CFTC) admitted Bitcoin exchange goods. The Commission considered the question on the allegations of illegal trade in relation to the platform Coinflip, which allows conducting transactions in Bitcoins options.

In April 2015, the European General Directorate of Taxes, DGT, decided to exempt the transactions in cryptocurrency in Spain from VAT. Also, the cryptocurrency was released from tax transactions by the German authorities and in the United Kingdom.

Bitcoin is the world's first virtual currency, it appeared in 2009. At the rate of 22 October, one Bitcoin is worth $ 268.

October 13 this year, the biggest UK bank Barclays has signed an agreement with eight graduates of the New York program for the development of Fintech start-ups, two of which are going to cooperate with the company in the development of applications using the technology of the block chain.

11 start-ups have successfully passed the 13-week program, carried out with the assistance of TechStars. Among are Chainalysis, a Bitcoin firm that ensure regulatory compliance, and an accounting startup Wave, who will soon begin work on the project.

During an interview with the New York Business Journal, the main expert on design and innovation Barclays Derek White said that the partnership with Chainalysis and Wave means "fundamental changes" for the bank.

The Barclays' representative noted that cooperation with Chainalysis will help teams, combating financial crimes and monitoring transactions, obtain information, necessary to conduct financial transactions with Bitcoin companies.

Jonathan Levine, the co-founder of Chainalysis, argues that this step will allow Barclays to become one of the first major financial institutions, providing services to Bitcoin companies, many of which face difficulties when trying to gain access to basic banking services.