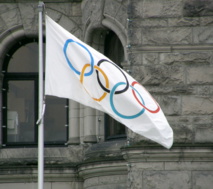 Makaristos
Alma-Ata also claimed the right to host the Olympics 2022. 44 members of the IOC voted for the capital of China's, whilst only 40 were for the Kazakh city.

It is planned that the competition will take place in three areas. The central Beijing will hold the opening ceremony, as well as competitions in figure skating, short track speed skating, hockey, curling and speed skating. Skiers, bobsledders, sliders, skeletonists will compete in Yanqing, the north-western district of Beijing. Cross-country skiing, ski jumping, biathlon competitions, freestyle and snowboarding areas will be located in the city of Zhangjiakou.

China will host for the Winter Games the first time. In 2008, Beijing hosted the Summer Olympics. Therefore, the Chinese capital will have become the first city in history of both summer and winter games. For the first time, the Olympic Games will be held for the third consecutive time in Asia (after South Korean Pyeongchang 2018 and Tokyo 2020).