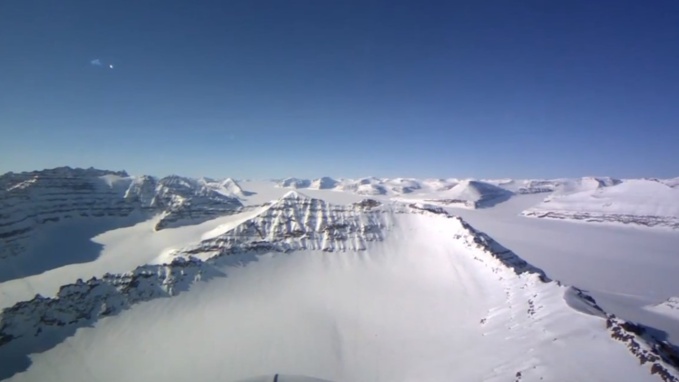 Greenpeace activists climbed the drill rig in order to protest against Arctic drilling near Alaska. The drilling rig belongs to Shell, who is planning to initiate Arctic Offshore drilling activities in Chukchi Sea. The activists are opposing the Arctic drilling stating that crude oil companies has not yet revealed how they are going to clean up oil spills in such severe climatic conditions. The 400 foot oil rig, Polar Pioneer was located nearly 750 miles northwest of Hawaii, when it was approached by the activists. The rig will be transported to Seattle through Pacific Ocean where it will be used for drilling in Alaska waters.
At the time when the world markets are experiencing oil supply glut and crude oil prices sliding below $50 per barrel, interest in Arctic's oil & gas exploration seems to be quite distant. But that is not the reality. Arctic crude oil has become very crucial for the future of the US. The importance of Arctic across the world is expanding quickly.
US has emerged as the world's biggest producer of shale oil & gas. The energy market in the US has underwent remarkable transition in past couple of years and has substantially slashed its oil imports. However, the US government projects that the shale boom is not going to last long. Hence the US is planning to diversify its risk by pushing oil drilling in Arctic because if the shale boom fades away it has to renew its dependence upon oil imports in future.

According to National Petroleum Council's report, oil & gas reserves in the Arctic accounts for about 20% of the global reserves. These reserves need to be extracted over the next 3 decades in order to meet US requirements. Europe's leading oil company, Shell stated that it will be resuming drilling activities in Alaska this year despite the fact that collapse in crude oil prices have forced the explorers re-evaluate their ambitions in the Arctic, where the oil exploration will be challenged by increased costs, climatic difficulties and technological concerns.

Shell has made huge investments in Alaska drilling which was postponed in 2012. After taking permission from the US government the company has again started the operations. The environmental activists are opposing Shell as the severe climate of Alaska is dangerous for drilling. Greenpeace are continuously arguing from past few years that oil spill can cause irreversible damage. According to Greenpeace activists, there are almost 75% chances of an oil spill if the oil production starts. Despite knowing the fact, the US government has given a green signal to Shell.

The World is already experiencing the adverse impact of climate changes due to persistent increase in greenhouse gas emission. The decline in sea ice is already posing threat to ocean creatures and also the local communities. In the face of rapid rise in human activities, the ultimate objective should be to protect the environment and conserve the natural resources.