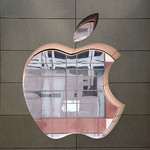 The company has announced that Apple Watch will be available from April 24 onwards in nice countries including Australia, Canada, China, France, Germany, Hong Kong, Japan, the UK and the US. Pre-orders could be made from April 10 onwards through online channels or the company's retail stores.

The Watch is categorized into three collections: Apple Watch Sport priced at $349 to $399, Apple Watch available from $549 to $1,099 and Apple Watch Edition, which has yellow 18-karat gold alloys with prices starting at $10,000. Apple plans to launch limited numbers of the $10,000 premium watch and step into the luxury market.

The company press release stated that new technologies like Digital Crown, which is a unique way to scroll, zoom and navigate without blocking the display, Retina display with Force Touch and Taptic Engine, which subtly sends a tap on your wrist for notifications or messages are part of the Watch.
The Watch will also showcase Siri, Apple Passbook and Apple Pay, which are intrinsic features in the company's IPhone as well. Calling the latest product as a 'complete health and fitness companion', Apple CEO Tim Cook noted that the watch could be paired with the customer's Iphone for further optimization of key features and apps.

While discussions about this newest and the most personal of Apple devices have been doing the rounds since the company unveiled the product last year, the current updates have made it the most-talked about device this year. With this being the first new product to be launched by the iconic company in the last five years, speculations and discussions about the Watch are increasing in the online media as well.

The company has also unveiled Apple's new Macbook Pro which will be made with no inbuilt fans, making the laptops quieter to use and new upgrades to its Macbook Air.