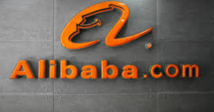 Thestrategist.media – 13 May 2015 – Lauren Gensler reports to Forbes that even though the quarterly profit of Alibaba seems to going through a drop of forty nine percent while their employee-hiring pattern has reached, maybe, a temporary freezing point, the company still continues to expand rapidly. As Gensler would say:
"Alibaba is going places, and fast."

Also, the said sentiment seems to be prevalent among "many investors" as the data regarding the said company's "latest earnings" were made public. The report that was "released" sometimes during the course of last-week containing the above mentioned information shows that Alibaba's shares "of the e-commerce giant" soared to ten percent higher "on Thursday" whereby the "investors zoned in on growth" as the heralded "announcement" of Alibaba's "new C.E.O." was also synchronised herewith.

Moreover, there is an upward surge in the quarterly revenue of the company which equalled to "$2.8 billion", an increase of forty five percent altogether. This feat of achievement surpassed the "analyst estimates" while the "gross merchandise" volume rose up-to forty percent. However, another "bottom line" dipped to forty nine percent yet remained above the estimated margin. An analyst of Well Fargo, Matt Nemer said:
"Strong top-line growth takes BABA out of the penalty box".

The "hiring freeze" announcement had instilled fear in investors for they had interpreted it as a signal to "disappointing earnings report". Consequently, the news of profitable revenue brought a sigh of relief to them as well. Nevertheless, as per Gensler, things did turn a little sombre at Alibaba's end for the shares "went tumbling last week" followed by the company's founder, Jack Ma's decision of capping "its number of employers at some 30,000"; whereby he admitted that:
"Alibaba has really developed too quickly … this year our entire group headcount will not go up by one person."

Currently, analysts and investors alike are "looking for more" while Alibaba is in the process of bridling the acceleration rate of growth. Piyush Mubayi, an analyst of Goldman Sachs, "who bumped the company up to a buy rating", remarked on the same saying the quarter revenue figures:
"...have increased our confidence on the growth outlook of the business".

While Nemer from Wells Fargo adds:
"We estimate BABA will soon be the largest retailer in the world, with much better returns and margins than the current leader; Walmart".

In fact Lauren Gensler writes that:
"Much of this optimism stems from Alibaba's leading position in the exploding e-commerce space. Investors also like the company's increasing success in mobile, with mobile monthly average users rising to 289 million from 265 million in the previous quarter."
In a remark made by Mubayi, he refers to Alibaba for maintaining a "direct" online exposure with its customers whereby reinforcing the online trend of shopping while on the move, especially the one oriented to mobile usage. In fact, Gensler informs that more and more buyers are availing mobile shopping facilities rather than accessing the same from through their tablets as twenty seven percent of "Alibaba's gross merchandise volume" of last year was generated through "a mobile device".
References:
http://www.forbes.com/sites/laurengensler/2015/05/08/as-alibaba-pumps-brakes-on-growth-investors-are-hungry-for-more/