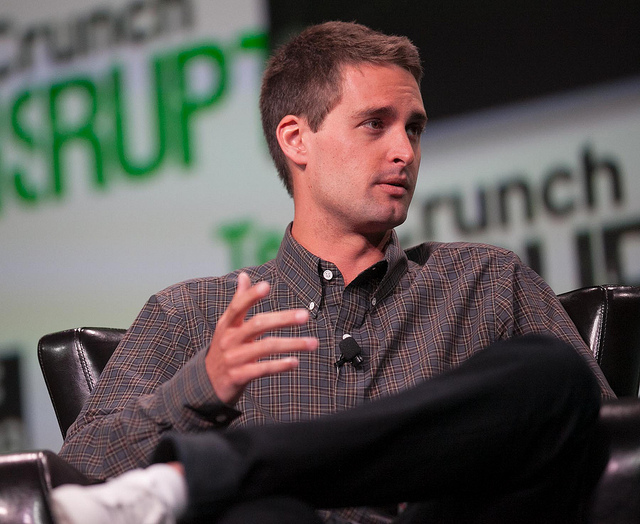 Chinese e-commerce group Alibaba Group Holding Ltd. has invested $200 million in US-based app company Snapchat Inc.
The Chinese giant which went public last September with the world's largest IPO at $25 billion, is increasingly looking at US-based companies to invest in. The company's list includes app search engine Quixey, messaging service company Tango and the mobile game developer Kabam.
One of the smallest but established app company in the US, Snapchat is now valued at $15 billion with only 200 employees to count. The company recently opened an office in the former New York Times building near Times Square.
Alibaba's operations in China are through Taobao, an e-market, Tmall an online branded goods site and Alibaba.com which could be compared to Amazon with Alibaba acting as a liaison between Chinese exporters and other companies worldwide. Meanwhile, the company also owns the Chinese Paypal equivalent, alipay.com and has large stakes in the Chinese Twitter Sina Weibo and the video sharing website Youku Tudou.
It is unclear what competencies Alibaba can garner from the investment in Snapchat as the app is blocked in China. Snapchat has sought capital last year to extend its service which is basically messages sent from one user to another which would disappear in seconds. The privacy edge of the company has placed it as a direct competitor to messaging service Watsapp. But the company has also started carrying videos and articles from mainstream media. Brands are also getting into the Snapchat scene to place their products in the app which is lapped by the youngsters.
Reference:
http://www.reuters.com/article/2015/03/12/us-alibaba-snapchat-idUSKBN0M72L320150312