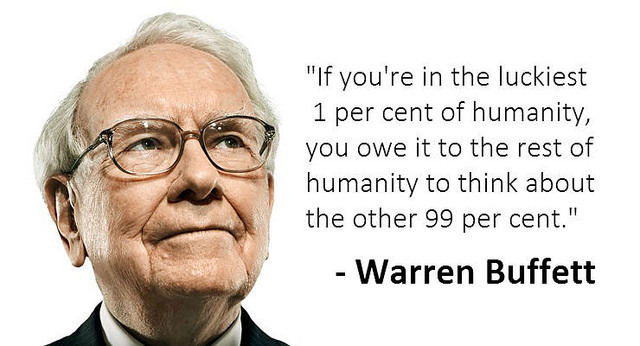 Rich man and serial investor Warren Buffet's annual charity lunch has been auctioned for $2.3m to a Chinese gaming company.

The lunch has been in the auction for 16 years and is a popular annual gig for the CEO of Berkshire Hathaway. The funds will go to Glide Foundation, an NGO that works to get communities to help break the cycles of poverty and marginalization. The auction started at $25,000 on 30 May and went up to $1 million by Monday. The bidding formally closed on Friday night and the lunch was awarded to Da Lian Zeus Entertainment Co., an online gaming firm based in Beijing. The winner could invite up to seven of his or her friends to a steak lunch at Smith & Wollensky in New York with the typical lunch time of three to four hours.

In 2011, the bids reached $1.5m within the first 12 hours which was the peak of its popularity. A portfolio manager at Berkshire Hathaway Ted Weschler won both the 2010 and 2011 auctions, paying more than $2.6m each year and In 2014, Andy Chua from Singapore paid $2.7m for the charity lunch making it the fourth biggest-ever winning bid. The highest bid ever for the lunch with the investment major was made by an anonymous person in 2012 for $3.46m. Combining all of the 16 lunches that were auctioned, Mr. Buffett could raise almost $18 million for Glide, which was conceived by his first wife.