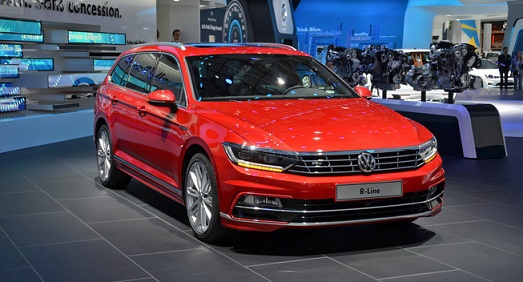 Volkswagen's Chairman and CEO Martin Winterkorn is about to accomplish his ultimate goal of making the company, world's top automaker. Volkswagen has established its top position in China, which will serve as the most vital driver for its growth. With a significant annual production of nearly 3.7 million vehicles in China, the automaker is planning to increase it further to about 5 million vehicles by 2019. Mr. Winterkorn is of opinion that attaining top position in China is not sufficient. With an objective to strike a balance geographically, he is cautiously watching the US market, where the company is struggling even at the time when the auto market is enjoying an escalation in sales.

In 2014, the auto manufacturing industry in the US witnessed a rampant rise in sales reaching the record high mark of 16.52 million vehicles, the highest sales since recession. Despite the boom in the industry, Volkswagen's sales tumbled 2.4% in North America. The automaker is planning to introduce hybrid power train to majority of its models. Next year, Volkswagen is about to launch its new Golf GTE with plug-in hybrid in the US market. As the global carbon emission regulations are becoming more stringent, the company is targeting to turn into an electric vehicle leader over the next couple of years. Plug-in hybrid vehicles are the best technology to reduce the greenhouse gas emission without giving up the range.

With implementation of a new strategy of technological upgradation, Volkswagen initiated the manufacturing of new Golf on the Modular Transverse Matrix (MQB) and has taken one step ahead by the introduction of new Tiguan, a sports utiility vehicle in Mexico. The company is following an aggressive marketing strategies with its target to grab a part in different markets across the globe.
Over the next 5 years, the global automobile industry will experience a dramatic transformation in the varieties of vehicles sold. Volkswagen is working with two technological giants, Apple and Google to achieve the desired change.

The German automakers have been in the headlines as Passat's eighth generation model became Europe's top car for the year 2015. With Polo and Golf claiming the honour in 2010 and 2013 respectively, Passat is the third car of Volkswagen to won the top car's award. With the launch of its marketing strategies, consumer specific services as well as loyalty programs, Volkswagen is likely to cash in the year 2015.

At the annual conference, the Automobile maker, Volkswagen has unveiled its expansion strategy for the next 2 years. The group has an aggressive plan to launch about 50 new and revised cars within the period of 2 years and will also boost its production facilities across the globe. Audi A4 will lead the pack of new cars with its launch in 2015 end.