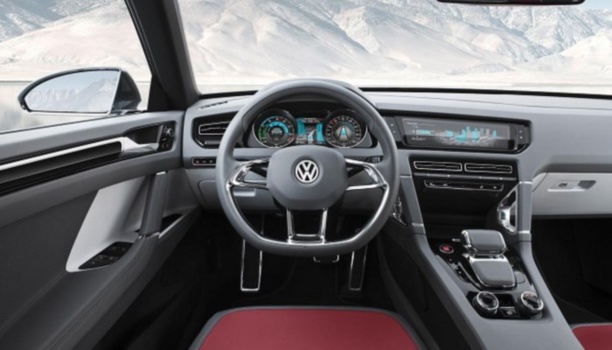 According to
Die Welt
, investment growth Audi, which is the second largest producer of premium cars in the world, surpassed the similar figure of all the concern Volkswagen (which plans to increase investment to only 1.4 billion euros reaching 85.6 billion euros).
Furthermore, Audi is ready to invest more than 1 billion euros in the construction of new plants in Mexico and Brazil, as well as expand the range to 60 models by 2020
"Over the next five years we are planning to invest 70% of all funds in creating of new models and development of innovative technologies," - said Chief Financial Officer Alex Shtrotbek. It is including new engines, more economical and more "clean" from an environmental point of view.
Another key area of investment for the company is to develop an electric vehicle that will be able to compete with American products Tesla. According to the head of Audi Rupert Stadler, the Group intends to release a fully electric car already in 2018
In addition, Volkswagen AG is hitting on Chinese market. The mean is to increase its production capacity more than was previously planned. By now, three of German automakers manufacture every third (32%) machine sold out in China. More recently, in 2009, the proportion was only 18%.
The main credit for this belongs to Volkswagen group, uniting 12 brands including Audi, Skoda and Porsche. Nowadays, China accounts for 37% of global sales of the entire group. The main brand, Volkswagen, is selling nearly half of all new vehicles with the logo of VW.
Production capacity enables the company to produce more than 3.1 million vehicles a year, and the automaker plans to extend it to 4 million vehicles a year by 2018. Volkswagen Group China has created three joint venture with local partners, who own ten car factories producing cars brands VW, Audi and Skoda.
Volkswagen press secretary Consuelo Minutti declined to comment on this information. The official announcement will be made next week.
Also, the Volkswagen Group may invest about $ 1 billion in expanding of the production in Mexico.
The funds will be directed to expansion of the plant of the German company (which is located in the city of Puebla), to creation of 1,900 new jobs and production of Tiguan Compact car model.
As of December 2014, the total investment in the automotive sector in Mexico from all sources has reached $ 19 billion, according to the country's government report.
In keeping with Mexican Association of Automobile Industry (AMIA), in 2014 the Volkswagen Group has produced 475.121 thousand cars at the Puebla's plant. Total production of cars in Mexico over the past year increased by 27%, to about 3.2 million cars. By 2020, as predicted by the association, Mexico will produce more than 5 million cars a year.