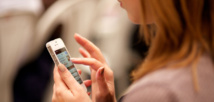 ©Sebastiaan ter Burg via Flickr
Yesterday Twitter's capitalization increased by $ 1.5 billion due to information about the interest in buying microblogging service by Google hit the market. According to Briefing.com, the two companies are showing "serious" interest in Twitter and one of them is Google.

During the 10 years of its existence, Twitter's capitalization rose to $ 34 billion. The monthly audience of the service allowing publishing short messages on the Internet has reached 288 million of active users.

Meanwhile, Google in 2011 launched its own social network Google+, which could not stand the competition with Facebook and Twitter.

Buying a microblogging service would allow Google to enter the market of social networks. The company has accumulated in their accounts of about $ 60 billion, some of which could be spent on acquisitions.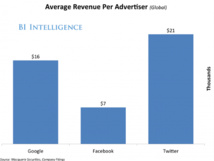 The deal would open new horizons for Google - by recent data, the microblogging service is ahead of Internet giants in terms of revenue per advertiser. According to Macquarie Securities, in November 2014, 4 million companies had worked with the Internet giant; and just 2 million - with the largest social network. Microblogging service at that time was able to interest in their advertising opportunities only 60 thousand of partners.

Analysts pointed out that Twitter has focused on big brands, rather than the small and medium business. As a result, microblogging service gets an average of $ 21 thousand per one advertiser - said BI Intelligence company citing Macquarie Securities. Google and Facebook have this figure was $ 16 thousand and $ 7 thousand respectively.

Microblogging service Twitter's net loss in 2014 was $ 578 million compared to a loss of $ 645 million in 2013, shows a report of the company.

According to the report, the revenue service for the year more than doubled as compared with 2013, reaching $ 1.4 billion, while adjusted EBITDA was $ 301 million versus $ 75.4 million a year earlier, the EBITDA margin is fixed at 21%.

According to Twitter, monthly audience of active users at the end of the IV quarter increased by 20% - up to 288 million people.

The company expects revenue in 2015 of $ 2,3-2,35 billion.