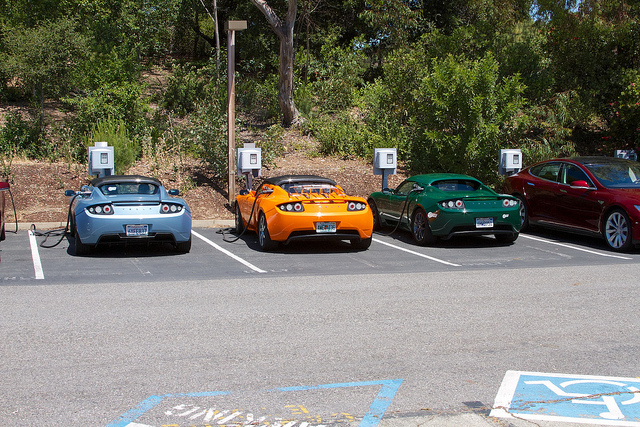 Electric car manufacturer Tesla Motors Inc is planning to offer a new software upgrade in its Model S sedan which will essentially make the car run in autopilot mode, according to the company CEO Elon Musk.

The hands-free steering upgrade will be available in three months' time to the customers. The option could be optimized only when driving on freeways or major roads and this will be one of a series of software updates that will be provided wirelessly to Model S owners.

While Tesla's competitors are also simultaneously planning on providing such hands-free options, the company has gone a step ahead in announcing this update which will be available in a record three months' time. General Motors Company is also working on a hands-free driving option in its new Cadillac CT6 sedan.

Tesla is also one of the many modern car makers who are opting to provide software update wirelessly to their cars. The league currently includes BMW and Daimler AG's Mercedes-Benz. Tesla meanwhile has noted that will aggressively push such software updates once in every two-three months.

The company also announced the release of a feature which will keep 'range anxiety' at bay for its customers. Range anxiety is the fear of running out of power before the car reaches the next charging station. The new Range Assurance feature in the car will warn the drivers before it runs out of battery power. The feature will be bundled with a trip planner that will help owners map "optimal" travel routes, according to Musk.

The company also plans to roll out a feature to summon the car from the garage remotely in version 7.0 of the car's software update. A valet mode which will limit the confidential information and vehicle speed is another key feature to be expected from the car maker. Meanwhile, this software update will be available in the new Model X crossover which is to hit the market this summer.

The market sentiments towards Tesla Motors meanwhile was not complimentary. The company's stock has fallen from a peak last September of US$291.42. Shares were down US$2.35 in mid-day trade to US$196.18. The company's CFO Deepak Ahuja said he expected cash burn this year to be less than US$1.0 billion.