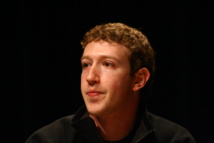 Jason McELweenie
Another thing is when money becomes assessment of persistent activities and the use of talent.
Luck favors those who are not afraid to take risks.
How is the life of the people not frightened of failure?
How did they started, and what they were able to reach the age of 25?
J.K. Rowling
25-year-old Joan was riding on the train when she got the idea to write a book about wizards.
The same evening, the employee of Amnesty International office started to create stories about Harry Potter.
Rowling was so keen on her novel, that even had been fired for negligence.
But then, the newly formed writer could write a novel for several years without being distracted by walking to work.
However, in these years, Joan got married, she had a daughter and divorced.
The novel was written in 1995 and published two years later.
Lloyd Blankfein
We know him as the head of the Board of Directors of Goldman Sachs, and at his 25, he was a young lawyer.
Blankfein has come to invest an atypical way.
At 24, he received a law degree from Harvard.
His lifestyle didn't foreshadow any ups - he was fond of gambling and smoked too much.
The young lawyer's career evolved quite well, but in 27 years, he suddenly decided to engage in investment banking.
Marissa Mayer
The president, CEO and a board member of «Yahoo!».
Marissa Meyer became the twentieth member of the account in Google.
In 1999, when Marissa was 24 years old, she went to work at Google, where the entire staff was placed in the same room.
The first female engineer worked for the thirteen years of search engine, and then rose to CEO in Yahoo !.
Martha Stewart
The famous chef businesswoman started her professional career as a stockbroker, and 5 years working on Wall Street.
But before she had time to work model advertising Chanel and Unilever products.
When Martha had a baby, she left Wall Street.
One year later she opened her company dealing with cooking and delivery of food.
Warren Buffett
Great investor.
He formulated the rules of business - a kind of bible of modern financial markets.
New York brokers repeated to himself the words of his books while playing at the stock exchange, considering that they bring good luck.
One of the richest men earned 50 billion dollars.
When Buffett was little more than 20 years, he served as an investment agent in Omaha.
At age 26, after moving to New York, he took up securities.
In the same year, he founded his own investment company Buffett Partnership Ltd.
Buffett didn't like New York, so he returned to his native state Omaha.
Mark Zuckerberg
The first profit in Facebook appeared, when the number of users exceeded 300 million.
Mark Zuckerberg began working on Facebook in 20 years, and those most gains came only after 5 years.
Harvard student dropouts - and the youngest millionaire in the world, always smiling.
He was satisfied with the profit, but said confidently that this is just the beginning.
Richard Branson
In 20 years, Richard Branson opened a music store, at 22, he was already the owner of the studio, and in 23 - the whole record company.
Later, when Branson was already thirty years, the company has become an international.
Richard Branson remembers that time as a cruiserweight, because he had to work round the clock and seven days a week.
Sheryl Sandberg
In 25 years, Sheryl Sandberg was among the best graduates of Harvard.
She worked at the World Bank, where a former coach Larry Summers was her boss.
Then she continued her education at the MBA course at Harvard, and settled in McKinsey.
In 29 years, Cheryl led Summers' unit, who at the time was the Minister of Finance by President Clinton.
After she said that the experience of Harvard allowed her to see all the prospects of the Internet.
In 2014, Sheryl Sandberg became a billionaire and was among the 50 most influential women in the world.
Now she is COO of Facebook.
Howard Schultz
The head of Starbucks graduated from the University of Michigan and worked as a salesman at Xerox when he was 25 years old.
A year later, he moved to Hammerplast - Swedish company that produces automatic coffeemakers.
One day he accidentally walked into a restaurant Starbucks in Seattle and decided to go to work there, then he was 29 years old.
Howard Schultz is now the head of the largest coffee-shop chain Starbucks.
Jay Z
His real name is Shawn Corey Carter, but we know him as Jay-Z.
A boy from a poor area of ​​Brooklyn took the stage name being 20 years old.
The musician kept anonymity up to 27 years when founded a record company Roc-A-Fella Records with friends.
In the same year, he released his first album «Reasonable Doubt».