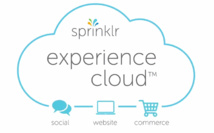 Thestrategist.media – 21 April 2015 – Barry Levine writes about Sprinklr's recent activities. As suggested by the name, the company has been "managing the rain of social postings". Currently, it has acquired "Get Satisfaction" to transform the user experiences into "a more encompassing Experience Cloud".

Sprinklr is based at New York wherein it announced its acquisition of Get Satisfaction. The later, in Levine's words is:
"...a platform that combines a knowledge base with an online community for customer self-service.

Looking at the history of Sprinklr's purchases over last fourteen months, the acquisition of Get Satisfaction stands as the fifth one whereas it is also a second communal platform that was incorporated within Sprinklr. In the month of February, Sprinklr purchase association with Pluck has added various features to its user experiences such as forums, image galleries along with increased review capacities.

The "advocacy marketer", Branderati, was bought over by Sprinklr during last September. In fact, the latter also bagged TBG Digital – the "Facebook ad optimization platform" along with Dachis Group which provides a platform for brand analytics. Moreover, just about a week ago its new funding amounts were announced to be $ 46 Millions along with its new attempts in "Experience Cloud initiative" whereby the status of said company, "as a startup 'unicorn'", acquired a value superior than one billion dollars.

The C.E.O of Sprinklr, Mr. Rahul Sachdev told Levine that:
"The conversations [in Get Satisfaction communities] are not about the weather. (they are about) solutions to problems, specific questions."

In fact, the "customer-facing chops" of 'Experience Cloud initiative' was carved by Pluck and Get Satisfaction, which is designed scrutinize answers of users along with database supplied by various brands. Sprinklr describes 'Experience Cloud initiative' as :
"...(a) collaborative technology infrastructure that connects all of a brand's social touch points."

The platform of this initiative 'Experience Cloud" has two environmental set of tools, wherein communities are being controlled by the companies as oppose to the social network which remain mostly uncontrolled. Sprinklr prioritises controlled environments as "first-party experiences", whereas the social networking environments remain as "third-party" while the Cloud becomes a connective bridge between them.

The "first-party" business section as Sachdev as its Vice-President, holding an unique title while Get Satisfaction, based at San Francisco, is still to maintain "its standalone product" and entertain its clienteles for sometime till it integrates with the parent-brand. Levine writes:
"Sprinklr showed me a demo of an additional community type that brands can build with the Experience Cloud. Although the interface was fairly basic — a blog-like design with a few photos and some social sharing tools — it pointed toward the creation of topic- or product-specific communities for like-minded individuals."

The experience provided by the said 'Cloud' has "a new angle" to add over its peer platforms of "interest-based community building tools". It provides an "unified customer profile" which links all the social networks of the customer as well as identifies an individual among "brand's customer service, product-selling, and interest-based communities." Moreover, the 'Experience Cloud' aims at building an unique identification strain of an user so as to synthesise all into a "big social interaction" platform. So far, it has been connecting social media across seventy seven nation and Forrester terms it as "the most powerful technology in the market" while vbprofiles.com says:
"Sprinklr is the most complete enterprise social technology in the world, purpose-built for global brands to drive business outcomes and manage customer experiences across all touch-points."