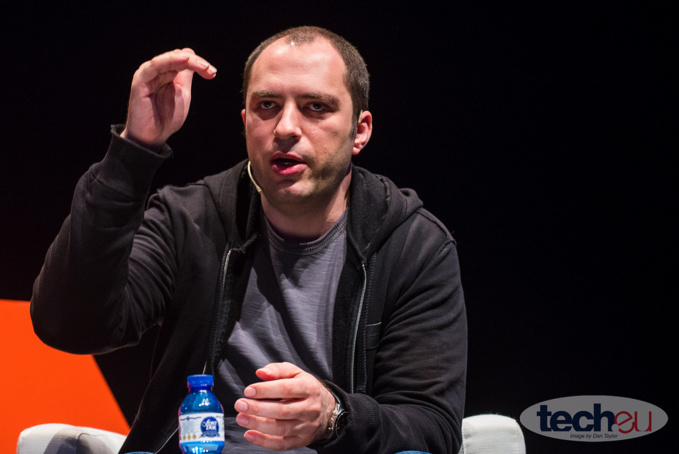 Jan Koum. Photo by Tech.eu Photostream
From the outhouse to the penthouse is actually a cliché, but there are real life exapmples for this. Below, we will tell about seven billionaires who were born in poor families, but became the richest people in the world.

Ralph Lauren

Capital: $ 6.3 billion

Ralph Lauren is an American fashion designer and entrepreneur, a Chevalier of the Order of the Legion of Honor. One of the richest people in the US and the world.

Ralph Lifshitz was born in the Bronx, in a Jewish family of emigrants from the former Russian Empire. A family of six lived in a one-room apartment in the poor New York quarter. As a child, Ralph loved art, dreamed of a beautiful life and a career as a basketball player or actor.

Shaheed Khan

Capital: $ 7.2 billion

Shaheed Khan emigrated to the United States in his youth, worked as a dishwasher for several years. Afterwards, he managed to turn the ruined company Flex-N-Gate into one of the largest manufacturers of cars components. The businessman owns two football clubs and is known for his active support of the policy of Donald Trump. Today, Khan is considered the richest Pakistani man, his fortune is estimated at $ 7.2 billion.

George Soros

Capital: $ 8 billion

George Soros is an American trader, financier, investor, philanthropist. He was born in Budapest in a Jewish family of moderate means. During the Nazi occupation, the family survived only due to counterfeit documents that the father made. In the autumn of 1945, when the danger finally passed, George Soros again went to school. But life in the constant fear of extermination by the Nazis left an imprint on him: the guy was eager to leave his native Hungary. In 1947, Soros moved to England, where he entered the London School of Economics and Political Science and successfully graduated in three years.

Jan Koum

Capital: $ 9.2 billion

Jan Koum is an American entrepreneur and programmer, co-founder and CEO of the WhatsApp messenger. Born in Kiev as the only child in a Jewish family, he grew up in Fastov in the Kiev region of the Ukrainian SSR. He emigrated to the United States in 1992 with his mother and grandmother, lived in Mountain View. His father died in 1997, his mother - in 2001. After dropping the university, Kum went to work in Yahoo!.

Lakshmi Mittal

Capital: $ 18.5 billion

Lakshmi Mittal is an Indian businessman, the founder and owner of the world's largest metallurgical group Mittal Steel Company N.V., co-owner of the world's largest metallurgical company Arcelor Mittal. He started the business in Indonesia. During more than 30 years of its development, his company Ispat International has appeared practically in all regions of the world. The exception was India, in which Mittal's father started his business, but sold it because of problems with the government. Always and everywhere, his steel empire increased due to aggressive takeovers of enterprises: in Mexico, Canada, Germany, Kazakhstan and other countries.

Leonardo Del Vecchio

Capital: $ 22.9 billion

Luxottica, headed by Leonardo Del Vecchio, is a whole business empire of enterprises producing optical and protective lenses, frames and accessories for glasses located in America, China and Italy and Russia. Leonardo Del Vecchio was born in Milan in 1935, at the age of 7 he was placed in an orphanage, because his mother could not support her five children.

Leonardo began his working career as a mechanic student at a factory that produced automotive spare parts. The knowledge of the metalwork that he received at that time that served him as a good initial experience when he decided to open his first workshop for making spectacle frames.

François Pinault

Capital: $ 28.5 billion

François Pinault is a French businessman, collector and patron of art. He was born in the family of a wood merchant in the French province of Brittany. The boy had difficulties with studying, but he was interested in entrepreneurship since childhood. At the age of 16, the young man left school. For several years, Pinault lived off accidental earnings in his native region and Paris, then for three years left for Algeria, from where he returned with starting capital.