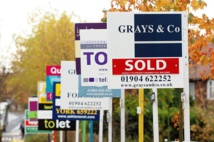 Thestrategist.media, Seattle – 14 May 2015 –
Redfin
markets have been registering an increase in
home sales
of 5.4% compared to the last year according to
Redfin
's in house reports (
www.redfin.com
), the next-generation
real estate
broker. Prices of homes have also trended upward. The average sale price climbed up 6.5% year by year to $275,000.
April was the third in the series of months were prices rose above 6%, an indication that prices are rising due to riding demands. Growth of home prices in particular has steadied around 5.5%. Newly listed home numbers climbed up to 10.7%, the third continuous month above 10%, while inventory stayed the same from last year.
Strong demands from homebuyers has been favoring sellers more with more than 21% homes being sold over their asked prices. Typically, this rate peaks around June every year but this year the market has been much more competitive than even in 2013. On an average, homes got sold in 31 days, two days faster than that in string. More than one third of all new listings sold out in less than a fortnight.
Local Market Insights
Redfin
also took an in-depth look at home prices, inventory and sales across neighborhoods for three cities: San Francisco, Washington, D.C. and Chicago to get a more detailed look at the way the real estate market is getting affected all over the country.
In Washington, D.C. prices of homes rose 5% in April from 2014 as scarce inventory and continuing competition instigated more buyers to pay over and beyond asking prices. Sales were up more than 10%.
Chicago home prices had their fourth straight month of double-digit growth in April, with the average sale price rising 10% from that of 2014. The number of other properties sold went down by 4.5%.
Average property prices jumped to another record in the city of San Francisco last month, rising nearly 26 percent from that of 2014 to almost $1.25 million. Half of homes sold had been on the market for less than a fortnight. For the fourth straight month, the number of new listings exceeded total inventory at month's end, a highly unusual dynamic that signals difficult times for buyers.
About Redfin
Redfin
(
www.redfin.com
) is a next-gen
real estate
brokerage that represents people
buying
and
selling homes
. Founded by technophiles,
Redfin
has a team of experienced, full-service
real estate agents
whose focus is to promote customer satisfaction and not just drive up sales. Redfin.com features both broker listed homes for sale and also owner listed homes that doesn't get brokers any commission.
Redfin
also has its own
online tools
, built by its own software engineers that make purchases easy and user friendly. The company is U.S.A based and has sales worth over 20 billion dollars in
home sales
. Redfin has serviced more than 30,000 happy clients. Business Insider has ranked
Redfin
has one of the reliable
real estate
agencies out there.
References:
http://www.businesswire.com/news/home/20150514005466/en#.VVsW4Lmqqko